Search
---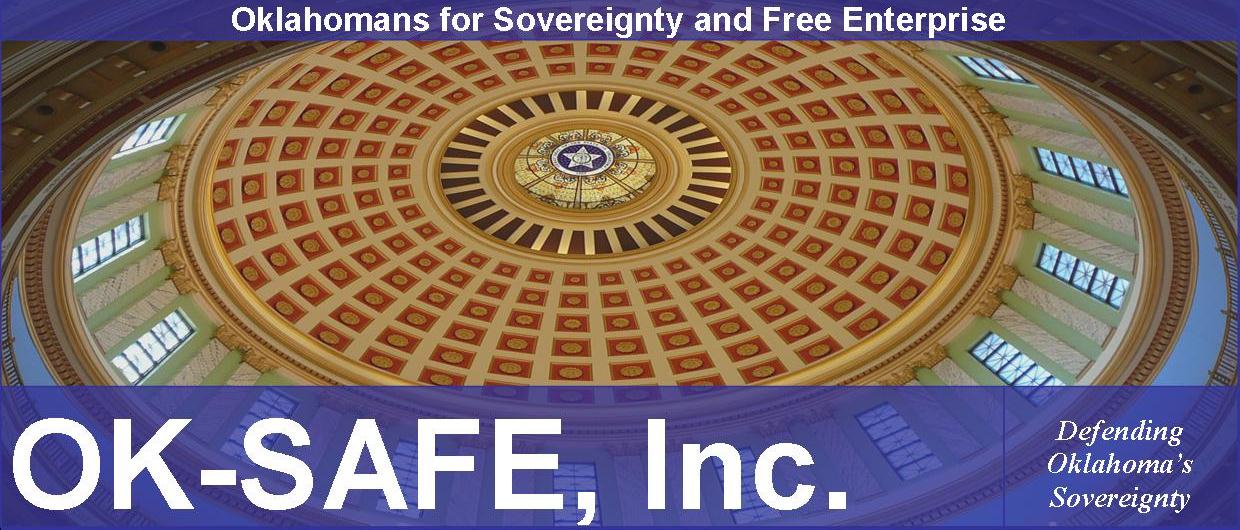 Financial Reckoning
Our Founders gave these observations and admonitions regarding banking and currency.
"If the American people ever allow private banks to control the issuance of their currency, first by inflation and then by deflation, the banks and corporations that will grow up around them will deprive the people of all their property until their children will wake up homeless on the continent their fathers conquered." - Thomas Jefferson
"Of all the contrivances for cheating the laboring classes of mankind, none has been more effectual than that which deludes them with paper money." – Daniel Webster
"We are in danger of being overwhelmed with irredeemable paper, mere paper, representing not gold nor silver; no, Sir, representing nothing but broken promises, bad faith, bankrupt corporations, cheated creditors, and a ruined people." - Daniel Webster
"Paper money has had the effect in your State [Rhode Island] that it ever will have, to ruin commerce--oppress the honest, and open the door to every species of fraud and injustice." - George Washington
President Andrew Jackson showed principle, leadership and courage on his watch.
Where are such men today?
In discussing the Bank Renewal bill with a delegation of bankers in 1832, Jackson said, "Gentlemen, I have had men watching you for a long time, and I am convinced that you have used the funds of the bank to speculate in the breadstuffs of the country. When you won, you divided the profits amongst you, and when you lost, you charged it to the bank. You tell me that if I take the deposits from the bank and annul its charter, I shall ruin ten thousand families. That may be true, gentlemen, but that is your sin! Should I let you go on, you will ruin fifty thousand families, and that would be my sin! You are a den of vipers and thieves. I intend to rout you out, and by the eternal God, I will rout you out." - President Andrew Jackson
United States gives up Sovereignty over its Financial System
"Our debt crisis is a threat to not just our way of life, but our national survival," Coburn said. "History has not been kind to great nations who borrowed and spent beyond their means. Doing nothing will, sooner rather than later, guarantee that this nation becomes a second-rate power with less opportunity and less freedom. The plan developed by the debt commission, while flawed and incomplete, will help America avoid this fate and secure freedom for future generations." Coburn and Sen. Mike Crapo, a fiscally conservative Republican from Idaho, will support the package proposed by the National Commission on Fiscal Responsibility. Both serve on the 18-member commission.

Carbon Currency: A New Beginning for Technocracy? - By Patrick Wood, Editor January 26, 2010
And now suddenly Americans can't borrow in order to spend. They are over their heads in debt. Jobs are disappearing. America's consumer economy, approximately 70 percent of gross domestic product, is dead. Those Americans who still have jobs are saving against the prospect of job loss. Millions are homeless. Some have moved in with family and friends; others are living in tent cities.
"There is no disagreement that we need action by our government, a recovery plan that will help to jumpstart the economy." — PRESIDENT- ELECT BARACK OBAMA, JANUARY 9 , 2009
In the absence of the gold standard, there is no way to protect savings from confiscation through inflation
. There is no safe store of value. If there were, the government would have to make its holding illegal, as was done in the case of gold. If everyone decided, for example, to convert all his bank deposits to silver or copper or any other good, and thereafter declined to accept checks as payment for goods, bank deposits would lose their purchasing power and government-created bank credit would be worthless as a claim on goods. The financial policy of the welfare state requires that there be no way for the owners of wealth to protect themselves.

This is the shabby secret of the welfare statists' tirades against gold. Deficit spending is simply a scheme for the confiscation of wealth. Gold stands in the way of this insidious process. It stands as a protector of property rights. If one grasps this, one has no difficulty in understanding the statists' antagonism toward the gold standard. - Alan Greenspan

Commentary on Alan Greenspan's past Gold Standard philosophy
"Greenspan (once) recommended to a Senate committee that all economic regulations should have fixed life spans. Senator Paul Sarbanes (D-Md.) accused him of 'playing with fire, or indeed throwing gasoline on the fire,' and asked him whether he favored a similar provision in the Fed's authorization. Greenspan coolly answered that he did. Do you actually mean, demanded the senator, that the Fed 'should cease to function unless affirmatively continued?' 'That is correct, sir,' Greenspan responded."

- Editor, The Gilded Opinion

U.S. Military Preparing for Domestic Disturbances - Jim Meyers - Newsmax; December 23, 2008
"Over the decades since then and through a series of man-made boom and bust cycles, the powerful banking lobby, with the behind-the-scenes pressure from Wall Street, has persuaded Congress to give them permanent authority over our money and credit in violation of the Constitution and the express will of the people. This power was permanently consolidated in 1913 into the misnamed Federal Reserve System, which is neither "federal" nor "reserve." Time and time again the big bankers who privately control the Federal Reserve have shown elected officials in Washington that indeed they are the ones that have the power in our land." – National Center for Constitutional Studies

A Unified Atlantic Market; Views of two Economists - Domenec Ruiz Devesa and Costantino Pischedda
"Economic integration must and will lead to political integration. An integrated market requires common institutions producing common rules to govern it."
"Close transatlantic economic interdependence is also demonstrated by the rapidity with which financial turmoil crosses the
Atlantic. A summer 2007 bank crisis in Europe started because of investments in high-risk bonds issued in the US sub-prime mortgage-market."
"In the automobile industry, companies are
forced to test vehicles twice in order to comply with
both US and EU regulations. Different investment
and banking rules are also a problem. For example,
the EU treatment of private equity is substantially
more restrictive than in the US, and differences in
the regulation of mortgage markets likely lay behind
the recent bank crisis mentioned above. Without institutionalized
transatlantic consultation and coordination, such regulatory duplication and discord will
likely proliferate."
- Domenec Ruiz Devesa
| | | |
| --- | --- | --- |
| | OK-SAFE OPINION | |
| | |
| --- | --- |
| October 3, 2008 | OK-SAFE LINK |
| | | |
| --- | --- | --- |
| | OK-SAFE OPINION | |
| | |
| --- | --- |
| September 30, 2008 | OK-SAFE LINK |

Say NO to Taxpayer Rescue of Wall Street
- Amanda Teegarden
"The U.S. Congress, the Treasury Secretary, and the Federal Reserve, have decided they are the "last best hope" for saving the American economy and are contemplating a historical (hysterical) piece of legislation to fix the problem."


| | | |
| --- | --- | --- |
| | BAIL OUT ANALYSIS | |
| | |
| --- | --- |
| September 29, 2008 | OK-SAFE LINK |

The Great Swindle
- Vicky Davis
"The 1960's is known as the era of the Great Society. The Great Society was a massive program of social engineering and
redistribution of wealth proudly brought to us by the Democrats. The 1990's will become known as the era of the Great
Swindle. I'd like to say that Great Swindle was brought to us by a single party because then we could throw out the
scoundrels, dismantle the programs and carry on life in the American tradition. But I can't. The Great Swindle was a
collective
effort by both parties and now we are being asked to bail out the financiers and the central planners of the
swindle." - Vicky Davis


In the paper I wrote the other day (
The Great Swindle
) on the $700 billion bailout, I said that they were
attempting to pull off another dialectic. While shouting Emergency! Hurry! Hurry! What they were really
up to was that Paulson wanted the authority to forfeit sovereignty over our financial regulatory system -
changing it over to the international regulatory system. Thanks to the work of a fellow researcher and her
sources, I have more information on it.
| | | |
| --- | --- | --- |
| | H.R.3997 TEXT | |
| | |
| --- | --- |
| September 29, 2008 | OK-SAFE LINK |

''Emergency Economic Stabilization Act of 2008''
- as of 9-29-2008
SEC. 2. PURPOSES.
The purposes of this Act are—
(1) to immediately provide authority and facilities that the Secretary of the Treasury can use to
restore liquidity and stability to the financial system of the United States; and
(2) to ensure that such authority and such facilities are used in a manner that—MEND_~1.XML HOLCPC
(A) protects home values, college funds, retirement accounts, and life savings;
(B) preserves homeownership and promotes jobs and economic growth;
(C) maximizes overall returns to the taxpayers of the United States; and
(D) provides public accountability for the exercise of such authority.
| | | |
| --- | --- | --- |
| | ARTICLE | |
| | |
| --- | --- |
| September 29, 2008 | OK-SAFE LINK |

Fed Pumps Further $630 Billion into Financial System - Scott Lanman and Craig Torres
Sept. 29 (Bloomberg) -- "The Federal Reserve will pump an additional $630 billion into the global financial system, flooding banks with cash to alleviate the worst banking crisis since the Great Depression."
| | | |
| --- | --- | --- |
| | ARTICLE | |
| | |
| --- | --- |
| September 29, 2008 | OK-SAFE LINK |
"The crisis occurred (to greatly oversimplify) because the financial system allowed entities to place bets on whether or
not those mortgages would ever be paid. You didn't have to own a mortgage to make the bets. These bets, called
Credit Default Swaps, are complex. But in a nutshell, they allow someone to profit immensely - staggeringly - if large
numbers of subprime mortgages are not paid off and go into default.
The profit can be wildly out of proportion to the real amount of defaults, because speculators can push down the price
of instruments tied to the subprime mortgages far beyond what the real rates of loss have been. As I said, the profits
here can be beyond imagining. (In fact, they can be so large that one might well wonder if the whole subprime fiasco
was not set up just to allow speculators to profit wildly on its collapse...)" - Ben Stein
Fair Use Notice: This site contains copyrighted material, the use of which may not always have been specifically authorized by the copyright owner. Such material is made available for educational purposes, and as such constitutes "fair use" of any such copyrighted material as provided for in Section 107 of the U.S. Copyright Act. In accordance with Title 17 U.S.C. Section 107 the material on this site is distributed without profit to those who have expressed a prior interest in receiving the included information for research and educational purposes.
Our Privacy Policy: The only personal information we give to any third party is the information you provide to us when using your debit or credit card to make a donation or purchase. All other information and correspondence are strictly confidential. We never sell, give away or barter mail lists or other information to any person, business, organization or corporation for any reason. We will not provide any personal information about you to any government or agency or employee of any government, foreign or domestic, except when we are under a court order to do so.