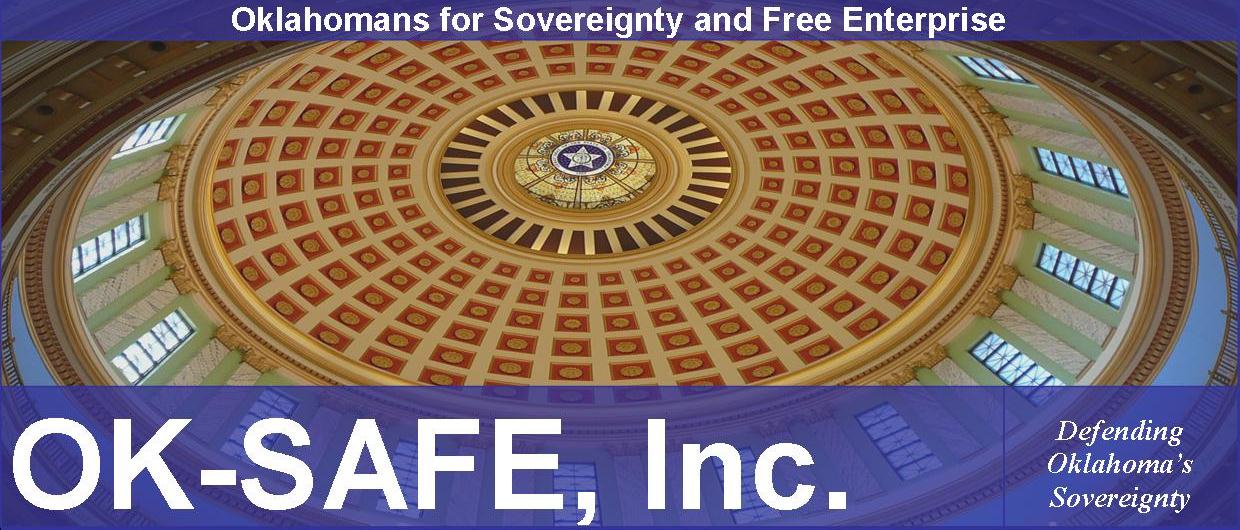 RANDY BRIGHT
COMMENTARY

You Can Fight Back Against the Use of Eminent Domain
Even before the fateful 2005 Kelo v. New London U.S. Supreme Court decision, governments had been pushing the limits in the abuse of eminent domain to seize personal and business property in order to give it to other private entities for development.

But the great thing about America – at least for now – is that there are ways to defend yourself against eminent domain abuse, even when it is unconstitutionally sanctioned by the U.S. Supreme Court.

There are a number of organizations that will assist property owners - and churches - that are facing the loss of their property to eminent domain abuse, but I would like to draw your attention to one in particular, the Castle Coalition, a part of "The National Law Firm for Liberty", the Institute for Justice.

On their website, the Institute for Justice states, "Our four pillars of litigation are private property, economic liberty, free speech and school choice. Simply put, we seek a rule of law under which individuals can control their destinies as free and responsible members of society."

RANDY BRIGHT
COMMENTARY

Kelo Decision Keeps Casting a Dark Shadow Over Churches
It has been nearly nine years since the unconstitutional decision by the U.S. Supreme court gave governments the right to abuse the practice of eminent domain.

That 2005 decision not only affects how decisions are made concerning development, but will have long-term effects on the abilities of churches to build new facilities or to keep the ones they currently own.

The decision that gives cities sweeping powers to take privately owned homes, businesses and other properties under the guise of the "public good" is literally a license to steal.

RANDY BRIGHT
COMMENTARY

Housing Supplied by the Federal Government is Not a Right
First of all, nowhere in our Constitution is housing listed as a right - nor does it state that the federal government must provide some minimum level of comfort to all Americans. This blogger laments that Americans cannot afford decent shelter, yet even the poorest Americans have a greater standard of living than most people in the world. And for those in this country who are willing to work hard, decent housing is available without being subsidized by the federal government.

Secondly, the federal government is constitutionally required to provide for the national defense. In case you haven't noticed, we live in a very dangerous world and the Obama administration is dangerously reducing our military, not prioritizing it over housing.

It would be easy to feel demoralized, discouraged and disparaged by such an attitude that American cannot succeed without the help of the federal government.

The truth is that most Americans want to work for what they get – they just want the federal government to get out of their way.

RANDY BRIGHT
COMMENTARY

Go See The Story of Noah in Florida, Which is Bible Based
Graham described the play as an answer to the question, "why was mankind so evil that God decided to destroy the earth?" Most of the play was about the period of time between God's revelation to Noah that He was going to do so and the great flood.

Of course, the Scriptures don't tell us specifically what happened during that time, but as Graham explained on their website, "The Bible says of that day, 'every imagination of the thoughts of mankind's heart was only on evil continually,' and that the intent of the play is 'to capture the terrible challenges that Noah might have faced as he struggled to build the ark and preach to a very wicked world for 100 difficult years.'"

The Story of Noah portrays a family that takes Noah at his word that he had heard from God that they were to build the ark, despite their own skepticisms. It also described what it must have been like to have lived under the duress of the Nephilim, an evil people with a governor that declared himself to be God.

RANDY BRIGHT
COMMENTARY

Property Rights Will Disappear as We Crush People Together
In his article, Terry lamented the fact that people who opposed Agenda 21 had been able to derail the new comprehensive plan Horizon 2025 in Baldwin County, Alabama. After thousands of hours developing the plan, Baldwin County's Planning and Zoning Commission resigned — all nine members — after the Baldwin County Commission rescinded the plan due to protesters claiming that the comprehensive plan had been based on Agenda 21.

Terry wrote, "Unless you follow Glenn Beck or frequent far-right websites, you probably have no idea that Agenda 21 is considered a grave threat to truth, justice and the American Way. (And, apparently, to life in Baldwin County.) Odds are good that you, like most people, have never read a word of the 22-year old, 100-plus-page document. Agenda 21 is a non-binding U.N. resolution — that is, a proposal or global guide — designed to encourage nations to use fewer natural resources, conserve open land and pursue more sustainable development patterns. It was passed and signed at the 1992 Rio Earth Summit by more than 170 world leaders, including President George H.W. Bush. The resolution is anathema to many on the far right, including Tea Party activists, who do not believe in manmade climate change and bitterly oppose government having a say over what happens on private land."

While Terry presupposes that no one has read Agenda 21, I can say that I and many others have. It is an obvious wealth redistribution plan using the now debunked global warming (climate change) theory as a premise to take money away from developed countries (i.e., the United States) and give it to undeveloped countries. Of course 170 world leaders signed it, most of them were going to be the recipients of the windfall.

RANDY BRIGHT
COMMENTARY

Americans Don't See the Erosion of Their Property Rights
Washington rightly point out the destructive impact that eminent domain has had upon our cities, long before the infamous and unconstitutional decision made by the U.S. Supreme Court in the case of Kelo v. New London, in which it was decided that eminent domain could be used to take property from one party and give it to another party on the premise that it would create economic gains for the public good.

In reality, the case was about property rights and it essentially said that property rights were sacrosanct until such time as one person with the power of government simply decided that another person's property rights were not so sacrosanct after all. Even ultra-liberal justice Sandra Day O'Connor objected to the decision, knowing that it would place the property rights of all people in jeopardy. In effect, it returned us to a system of feudalism wherein the rich make up the rules in order to take what they want, not unlike the nobles of centuries ago.

Washington speaks about the destructive impact that the use of eminent domain had upon the City of Detroit, linking to an article written by Ilya Somin, who wrote, "Detroit's sixty-year decline, culminating in its recent bankruptcy, has many causes. But one that should not be ignored is the city's extensive use of eminent domain to transfer property to politically influential private interests. For many years, Detroit aggressively used eminent domain to promote 'economic development' and 'urban renewal.' The most notorious example was the 1981 Poletown case, in which some 4,000 people lost their homes, and numerous businesses were forced to move in order to make way for a General Motors factory."

RANDY BRIGHT
COMMENTARY

America Needs Vibrant Churches Now More Than Ever
Many cities are rejecting churches in their communities. Many would deny this claim, but the truth is that new zoning codes are making it difficult to impossible to build new churches, at least in the way that churches would like to do so. There are many cities that are in such dire financial straits and see the need to place as much property onto the tax rolls as possible, placing churches under more pressure to participate in taxation schemes or even face expulsion under the guise of eliminating blight.

This perfect storm of changes within our churches and our society is still a silent epidemic. I am often met with quizzical looks when I describe this problem because it has been so well hidden. Churches don't want to admit that they have problems and cities don't like admitting that they don't like churches.

None of this has diminished the need and the importance of the local church. The local church exists to spread the Gospel of Jesus Christ, but it also exists to serve and to bless the human race with good works.

RANDY BRIGHT
COMMENTARY

Building Codes Should Be Based on Constitutional Freedoms
While there is certainly no reason to cheer yet, I am beginning to feel a glimmer of hope that opposition to some of the key issues I have been writing about over the past decade may be beginning to diminish.

Specifically, I am speaking about that fact that we have far too many regulations that impact development and construction of all building types, including churches.

These regulations come about due to planners who develop comprehensive plans for cities that have no long range utility, and more often than not exclude churches.

These comprehensive plans have one thing in particular in common, and that is that they promote the dense development of urban areas and suburban areas.

Infused in those plans there is a great deal of rancor towards the suburban lifestyle, perpetuated by planners and academics, to the degree that their arguments are irrational, demonizing and often ridiculous.

RANDY BRIGHT
COMMENTARY

Americans Need to Know That Churches are Under Attack
Passage of RLUIPA was timely because only a few years later the Supreme Court essentially gave carte blanche to municipalities to take property, using eminent domain, that it deemed necessary for economic purpose. Since then, churches have come under increased risk for taking because of their tax-exempt status. Had the Court taken the Rocky Mountain Christian Church case, and had they ruled in favor of Boulder County instead of the church, I believe it would have significantly weakened RLUIPA if it would not eliminate it completely.

I am not a lawyer, but it certainly seems to me that the City of Orlando, in its unconstitutional procedures against Faith Deliverance Temple, is ripe to be at the receiving end of a lawsuit using RLUIPA.

We are in very dangerous territory if a city can simply declare that a church's property, or anyone's property for that matter, must be taken for what the city defines is for the "public good". There is little doubt that the soccer stadium will bring economic good to the community, but in this case the city should make the church a deal, not steal their property.

RANDY BRIGHT
COMMENTARY

Orlando to Use Imminent Domain Against Local Church
Well, it is apparently happening again – a city ready to seize a church for purposes far beyond what eminent domain was ever intended for.

The city of Orlando, Florida, is in the process of building a new soccer stadium, and after acquiring almost all of the property it needs for the project, one property stands in its way – Faith Deliverance Temple – where it has stood since the mid-80s.

The city offered the church $1.5 million for their property, but when the church countered with the amount of $35 million, negotiations stopped. The city announced that they would begin the process of eminent domain to take the church.

RANDY BRIGHT
COMMENTARY

'Income Inequality' is Leading to Entitlement Mentalities
A disclaimer here. I haven't read the book, so I can't say whether or not the author was taken in or out of context. That's not really the point. The point is that someone wrote something that could be construed to have left out at least three other units. The first unit is the individual, the second is the family, and the third is the local church, or its counterpart, a tribe.

Obama is making much of the idea of income inequality. There are too many rich people, too many poor, and the diminishment of the middle class is the result of the rich keeping too much for themselves. It's the classic ploy for dividing people and setting them against each other by creating class envy, and if anything is anti-community, it is that. The result of this kind of thinking is the entitlement class filled with people, individuals, who are entitlement thinkers. Their dominant thoughts are "I can't" (as in I can't accomplish anything on my own) and "I'm owed" (as in since it's my right to be provided with the same stuff others have).

So instead of encouraging individuals to make something of themselves, to contribute to their family's well-being, to enrich their community, we do just the opposite, creating a whole class of people we can't hold up as an example.

RANDY BRIGHT
COMMENTARY

Churches are Targeted for 'Payment in Lieu of Taxes' Fees
I received a call from someone in the St. Louis area alerting me to some commercials for a group that was in favor of imposing PILOT fees on churches. PILOT stands for Payment in Lieu of Taxes.

I was sent an article from the St. Louis Post-Dispatch entitled Exempt-Nonprofit Retirement Complexes Take a Bite Out of St. Louis County Tax Base. It explained how a couple of retirement centers were avoiding the payment of property taxes because they were owned and operated as a nonprofits, and as such were exempt from taxation.

A Post-Dispatch reporter who was investigating the two entities – Lutheran Senior Services and Bethesda Orchard – claimed that the residents of the retirement centers lived lavish lifestyles, and had the entities not been granted tax exemptions, they would have paid $3.1 million in property taxes in 2013.

RANDY BRIGHT
COMMENTARY

Santa Monica Wants to Get Rid of its Municipal Airport
Santa Monica is not the only airport to face pressure to close. St. Clair, Missouri, attempted to close its airport several years ago. It also was obligated to keep its airport open because of its contract with and funding from the federal government.

What is the real motivation for the Santa Monica closure? The city claims it is due to complaints from local residents, but virtually all of them located to the area after the airport came into existence.

But others are claiming that it is coming from developers who want the land for dense development, or that local government wants to develop the property into a park. One blogger wrote, "I hope the residents of SM are not gullible enough to think they'll get a park if it closes."

Unfortunately, as cities create urban growth boundaries and shortages of land occur, airports are targeted, deceptively, as a waste of land resources. The most infamous airport land-grab example is that of Meigs Field in Chicago, whose runways were bulldozed in the middle of the night by then Mayor Daley.

RANDY BRIGHT
COMMENTARY

Churches Might Have Few Protections From Legislation
The constitutionality of the land use portion of the RLUIPA has still not been confirmed by the Supreme Court, but it has been upheld by the U.S. Court of Appeals for the Seventh Circuit and by the majority of the lower district courts.

In a summer 2008 issue of the Tulane Environmental Law Journal, an article regarding the legal concerns of the RLUIPA in regard to megachurches brought up two major concerns.

The first was "what is a religious exercise?" This question arises most often from the trend that larger churches, and even some moderately sized churches, bring activities other than worship, fellowship or religious education to their facilities. Some examples of other activities might include coffee shops, restaurants, book stores, schools or fitness centers.

RANDY BRIGHT
COMMENTARY

Churches Need to be More Aware of Their Physical Locations
When I found myself becoming a student of urban planning, one thing that became immediately obvious to me was that there are those who plan with an agenda, and those who plan for realities.

Several years ago urban planner John Fregonese came to Tulsa to conduct our master plan, PlaniTulsa, and he came to our local AIA (American Institute of Architects) chapter to explain his philosophy. In his presentation, he claimed that Tulsa needed to plan for the new reality that cities were becoming places for single people and less for families with children. Later, as I recall, the surveys his team conducted were conclusive that Tulsa was a family city, even in its urban core, yet the final version of PlaniTulsa still focuses on attracting young people downtown.

Kotkin writes about this topic in an article entitled The Childless City, "Families abandoned cities for the suburbs, driven away by policies that failed to keep streets safe, allowed decent schools to decline, and made living spaces unaffordable" and "Schools, churches, and neighborhood associations no longer form the city's foundation. Instead, the city revolves around recreation, arts, culture, and restaurants – a system built for the newly liberated individual."

RANDY BRIGHT
COMMENTARY

How Churches Fit into Their Communities is Up for Debate
There is a great argument within the circles of planners and demographers about the role and future of urban and suburban areas of cities. There is also great argument about what a church is and how it should fit in within a community.

Who wins these arguments will have a profound impact on the future of individual congregations and their ability to maintain a physical presence (in the form of a building or facility) in the communities where they currently exist and where they want to be.

No one who pays attention to the news would disagree that Christians and the church as a whole are facing a challenge to their existence, but it is unclear whether or not the side of the seculars, the progressives, and atheists can force its will upon Americans and American Christians in particular. What is clear that there is still a deeply embedded Christian-Judeo ethic and mindset in America, and that even though they are the most tolerant, when push comes to shove, we see their presence.

RANDY BRIGHT
COMMENTARY

The Bible Tells the Clear Story of the Person of Jesus Christ
"From the time the world was created, people have seen the earth and sky and all that God has made. They can clearly see his invisible qualities – his eternal power and divine nature. So they have no excuse whatsoever for not knowing God."

Could Paul have possibly understood how utterly profound his statement was, when the sky contains an estimated 100 billion galaxies, each with billions of stars? Or that our bodies are composed of highly complex DNA, genes and chromosomes, the blueprint of our humanness? Or that scientists consistently discover more and more things in the universe that exhibit a perfect mathematical precision?

RANDY BRIGHT
COMMENTARY

Nothing is as Successful as a Free, Market-Driven Society
The article says, "More than two dozen of the nation's biggest corporations, including the five major oil companies, are planning their future growth on the expectation that the government will force them to pay a price for carbon pollution as a way to control global warming."

The article goes on to describe how Koch Industries is not among them, and that it is "ramping up an already-aggressive campaign against climate policy", and that "The divide, between conservative groups that are fighting against government regulation and oil companies that are planning for it as a practical business decision, echoes a deeper rift in the party, as business-friendly establishment Republicans clash with the Tea Party."

Really? The last time I looked, establishment Republicans were not business friendly at all and the Tea Party hasn't embraced global warming. I think most would acknowledge that if a company believes something will be forced upon them, right or wrong, it is prudent to plan for it. Doing so is not an admission that global warming is true.

RANDY BRIGHT
COMMENTARY

The Christmas Train at Dry Gulch, U.S.A. is Very Special
The last time I was there was when my church took a group of children for a day trip to see the western-theme camp that Willie George's Church on the Move had constructed. At the time, there were only a few buildings on each side of a gravel street, built as a movie set for children's Old West motion pictures.

Now there are over thirty buildings making up what looks to be an authentic, architecturally accurate 1800s era town and three steam locomotive trains that drive on a 7,500 foot-long track that surrounds the town.

The Christmas Train has become a very popular event each year since its beginnings in 1996. More than 50,000 tickets were sold this year. Over the past few years, the tickets sold out quickly, in just a few days. But this year, all 50,000 of the $10 tickets were sold in just 90 minutes.

The price is a bargain for the four hours you have to spend at Dry Gulch. In fact, there are enough things to do and see that we were not able to see all of them in one evening.

RANDY BRIGHT
COMMENTARY

An American Population Shift Shows an Alarming Trend
Most of have heard of the destruction of thousands of homes in the city of Detroit, Michigan. For years Detroit has been depopulating as hundreds of businesses and manufacturers left the city for the suburbs or overseas, leaving thousands of homes and commercial property to decay.

Detroit has been trying desperately to save their city. After nearly a century of "smart growth" planning, they hired a "star" urban planner and approved a bond issue for a $125 million light rail project. Investors made a valiant attempt to revive the city by building large-scale civic projects, including two new stadiums, at least five refurbished theaters and numerous skyscraper office buildings and a new park. All their efforts had little effect on Detroit's fate. It declared bankruptcy, saddled with so much debt and unfunded liabilities that it could not recover.

Now other cities are beginning to suffer the same fate – abandoned properties as population flee their cities for a better life with less crime, lower taxes, and more job opportunities. Among them are Baltimore, Philadelphia, Cleveland, Cincinnati, Buffalo and St. Louis.

RANDY BRIGHT
COMMENTARY

Success Comes to Certain Cities That Embrace Freedom
In the context of Tulsa's recent mayoral election, the principles and policies that these seven cities have used should be observed by our planners. To his credit, Mayor Dewey Bartlett (who was re-elected for another four-year term) has not placed a great deal of public emphasis on PlaniTulsa. Bartlett has received some criticism for doing so, but PlaniTulsa's focus was on developing light transit and densifying the city. However, our zoning codes are currently being rewritten under his leadership, and according to the PlaniTulsa website, the new zoning code should be ready for public review any time. So we shall see.

RANDY BRIGHT
COMMENTARY

What are the Practices That Make Some Cities Successful?
I can speak from experience about the difference between the cities and towns where my projects have been located. Typically, the larger the town, the more government they have and the more regulations they have. Some smaller towns have virtually the same set of zoning codes and building codes that larger cities started with, but as they grew, the regulations grew with them. Not only that, the attitude among government changes.

Smaller towns welcome projects to their city, and they are willing to grant building permits much more quickly than big cities.

Part of this is attitude. As the city grows, the servant mentality that its government began with begins to diminish and transforms into one that is less one of serving and more of one of an authoritarian. This is not to say that all people in the city government are authoritarians; it is just that the system becomes more mechanical and robotic. As a result, permits that might have taken a few days to issue begin taking weeks or months, or are simply rejected.

RANDY BRIGHT
COMMENTARY

Successful Cities Have Basic Principles, Practices in Common
While each city had its own programs and methods for accomplishing its successes, there were basic policies and practices that each one had done that were in common.

None of them came as a surprise to me, nor would they to any other conservative, but there is some satisfaction in seeing it come as a result of the study.

As the report put it, "A growing body of research…buttresses the assertion that pragmatic leaders at the city level can take on the issues that Washington will not, or cannot, solve."

Among those policies and practices were:
"Allow business to grow and thrive. "
"Free business from excessive taxes, unnecessary regulations, and onerous local government processes. "
"Focus government on the critical tasks that are the foundation of economic opportunity, such as infrastructure and protective services. "
"Help educate, cultivate, and equip the next generation of young entrepreneurs and the workforce of the future. "

RANDY BRIGHT
COMMENTARY

Pittsburg County Sports a New Town, Carlton Landing
The community has been designed according to New Urbanism principles, and in this case, I say bravo.

That might shock most of my readers, since I ordinarily am not in favor of New Urbanism. But in this case, this is a new town with established rules that aren't being forced on anyone. And that is the whole point – no one is being forced to move there that doesn't want to live that lifestyle. They are free to move there, and they are free to sell their home and leave if they don't like it.

I have said all along that I don't have anything against New Urbanism per se, but I believe that it is wrong to force it or any other form-based set of rules on existing communities.

In some communities that have adopted this form of planning, the impact can be very detrimental.

RANDY BRIGHT
COMMENTARY

Push for Densification is Putting the Squeeze on Churches
To be fair, it is not fair to say that New Urbanism is the culprit in creating a zoning environment that excludes churches, rather it is a mindset of those in planning that seek to create conditions they believe are conducive to improving the economy, but in reality are creating conditions that outcast churches.

For example, it was reported recently that Grand Rapids Planning Commission unanimously voted to deny a permit to Gracepointe Church to occupy a storefront because it was not a retail establishment. Ironically, one of the commissioners who is a pastor, stated that "a church open Sunday mornings and one night a week does not fit with the city's plan for the property to be part of a vibrant daily commercial scene." City planners said that the location was in a "pedestrian-oriented retail zone district" and as such, the church did not fit the plan.

From the report, the storefront had been used in the past by several churches, and even though it was in a retail zone, it had not been used as such for years. The commissioners suggested that the church find a more suitable location, but the pastor says that they will probably continue to meet in hotels because "the cost of buildings that meet the church's needs are prohibitive."

RANDY BRIGHT
COMMENTARY

Builders Concerned as El Paso Embraces New Urbanism
But not everyone likes dense development. Not everyone considers sprawl to be a dirty word. Not everyone considers the suburbs to be the evil institution that land planners have portrayed them as. Quite the opposite; poll after poll has shown that "sprawl" and the suburbs are still the preferred way of living for the majority of Americans.

Therein lies the rub. How do city planners and government officials convince local communities to adopt these principles? According to Newcombe's article, the "new urbanism concepts have become institutionalized."

For now, El Paso is only requiring new urbanism to be used on its own projects. But they are going to discover, if they haven't already, that these kinds of developments won't happen naturally. They have to be forced as a matter of law and politics.

RANDY BRIGHT
COMMENTARY

Stopping Attacks on Freedom Aids Genuine Sustainability
What is being overlooked in city planning is the tremendous power of freedom. When citizens have freedom it means that they can keep what they earn, they can invest in real property without fear of it being taken from them, they can make bigger plans and take more promising risks if they know they are in a place where they and their property are safe.

For now, El Paso is only reqIf we want true sustainability, we need to stop attacking freedom, we need to improve the morality and morale of the populace, and we need to create confidence in the public that the government is there to serve them, not oppress them. If we don't, we will continue to evolve into a society more like he commoners and nobility of medieval days, where no one had hope for a good life. If we were to recognize how many projects are not being built because of fear of government, it would make us realize that the few projects that are being built are insignificant in comparison.

RANDY BRIGHT
COMMENTARY

Scientists Keep Ignoring the Truth About Global Warming
All of this despite admissions by climate scientists that no warming has occurred since 1998.

As I write this article, desperate efforts are being made to defund Obamacare, as it threatens our economy and raises the cost of our health insurance and health care. Our national debt is approaching $17 trillion, and the policies of the Federal Reserve point to an inflationary trend. Other bills that threaten to "fundamentally transform" America are waiting in the wings for Obamacare's full implementation: the immigration bill and the President's Climate Action Plan.

Man-made climate change is a useful tool to redistribute wealth, to rob us of our freedoms and to distract us from real issues and real answers to real problems. When are we going to demand real science to prevail instead of accepting junk science dishonestly fed to us for political purposes?

RANDY BRIGHT
COMMENTARY

Churches Should Focus Education on Knowledge of the Bible
Last week I wrote about how I believed that Christians in America were being "dumbed down" and how Christians in the present have never gained the knowledge base that those in previous generations had.

Before Progressives began driving Christianity and the Bible out of our schools, teaching from the Bible was very commonplace. In the early times in our country's history, even those who weren't Christians had a better working knowledge of scripture that present day Christians do now.

In last week's article, I wrote about a movie, The Book of Eli, that demonstrated how in a post-apocalyptic time, all Bibles had been destroyed – except one – and that when that one was lost, the entire Bible was re-written and given back to mankind from the inspired memory of one person.

RANDY BRIGHT
COMMENTARY

The Book of Eli Movie Points Out a Truth About America
The story centers around Eli (Denzel Washington) in a post-apocalyptic era of time in which those who are still alive live in a chaotic, lawless world. Thirty years prior, there was a "flash" that changed everything, presumably a nuclear war.

Since that time, Eli has been walking west from one end of the country to the other, carrying a Bible. In one scene he explains how God spoke to him and led him to this Bible under a pile of rubble, the only one left in existence, and how God told him to travel west until he came to a place where God would direct him to take the Bible where it would be safe.

Eli is much like an Old Testament prophet anointed by God, given special powers as a fighter and an inner voice from God to lead him where to go. Along the way he kills many men, always in self-defense, as he protects the last remaining copy of the Bible. Later he explains that after the war, every copy of the Bible was destroyed, and some believed that the war was fought for the purpose of doing so.

RANDY BRIGHT
COMMENTARY

Christian Churches Must be a Part of Their Communities
The balance is threatened by the word change. Architecture can change and land planning can change; but Christianity, if it is pure and based on the Word of God, should not change. Therefore we must seek out architecture and land planning that can change with those things that are not discussed in scripture, and hold to those things that are.

Scripture does not tell us how to design churches, nor does it tell us how to design our communities. What is does tell us is that we should not neglect the gathering of ourselves together. From there on it becomes how we gather together in an economy of scale that is commensurate with our culture and our interaction with our community.

RANDY BRIGHT
COMMENTARY

Danger Lurks When World Populations are Warehoused
A couple of weeks ago I ran across an article entitled Dizzying Pic's of Hong Kong's Massive High Rise Neighborhoods It is worth the time to Google the title and see it.

Photographer Michael Wolf has taken a number of photographs of these massive high rises, which from a distance appear to be colorful and even a bit beautiful.

But one look at the close-ups of these residential beasts reveals something reminiscent of 19th century slums; thousands of identical, tiny living units that reveal the same squalor that you find anywhere where people are living in highly dense neighborhoods. Some units have window air conditioners, other do not, probably meaning that the building itself is not adequately air conditioned, or maybe not at all. Some have laundry hanging out of the windows.

RANDY BRIGHT
COMMENTARY

Levin's Book Calls for Amendments to the U.S. Constitution
Levin makes a compelling case for moving forward with these, and if they were passed it would no doubt preserve our freedoms. My only question was, is it too late? Levin says no, but I am not so sure. Just like the Russians, we have many people in this country that are willing to give up their freedoms for the security of big government.

RANDY BRIGHT
COMMENTARY

Climate Plan Has the Potential of Destroying Our Economy
Under this pillar, look for massive regulations that will diminish or eliminate power sources that come from fossil fuels, especially coal. It states in TPCAP, "President Obama is issuing a Presidential Memorandum directing the Environmental Protection Agency to work expeditiously to complete carbon pollution standards for both new and existing power plants."

RANDY BRIGHT
COMMENTARY

Man-Made Global Warming Still a Hoax After Years of Study
Ten years ago, I was convinced that man-made global warming was not a reality, and to this day I still remain that firmly convinced. There were two things that convinced me that it was bad science being used for political purposes.

The first reason was the fact that when the sun warms up, the earth warms up, and when the sun cools down, the earth cools down.

The second reason was that the Kyoto Treaty was designed to allow developing countries to continue to pollute while redistributing wealth from the United States to other countries.

RANDY BRIGHT
COMMENTARY

Chapter Topics Tell the Story of the Climate Action Plan
Calling this an outline is an understatement, at the least. Consider some of the topics covered in the Table of Contents: Deploying Clean Energy; Cutting Carbon Pollution from Power Plants; Building a 21st Century Transportation Sector; Increasing Fuel Economy Standards; Developing and Deploying Advanced Transportation Technologies; Cutting Energy Waste in Homes, Businesses, and Factories; Reducing Energy Bills for American Families; Reducing Other Greenhouse Gas Emissions; Curbing Emissions of Hydrofluorocarbons; Reducing Methane Emissions; Preserving the Role of Forests in Mitigating Climate Change; and Leading at the Federal Level.

But wait, there's more: Prepare the United States for the Impacts of Climate Change; Building Stronger and Safer Communities and Infrastructure; Directing Agencies to Support Climate-Resilient Investment; Establishing a State, Local, and Tribal Leaders Task Force on Climate Preparedness; Supporting Communities as they Prepare for Climate Impacts; Boosting the Resilience of Buildings and Infrastructure; Rebuilding and Learning from Hurricane Sandy; Protecting our Economy and Natural Resources; Identifying Vulnerabilities of Key Sectors to Climate Change; Promoting Resilience in the Health Sector; Promoting Insurance Leadership for Climate Safety; Conserving Land and Water Resources; Maintaining Agricultural Stability; Managing Drought; Reducing Wildfire Risks; and Preparing for Future Floods.

RANDY BRIGHT
COMMENTARY

Obama's Climate Action Plan Will Add to More Tyranny
Obama points to those who deny the "overwhelming judgment of science" as those who refuse to believe that "raging fires and crippling drought and more powerful storms" are a reality. In reality, forest fires are a natural event that can actually benefit the ecosystem, but the over-management of government has set the stage for devastating fires by preventing natural or controlled fires.

Droughts have always been with us, from the droughts of Old Testament times to the Dust Bowl, and "more powerful storms" only seem more powerful because there are more densely populated areas for them to hit.

When the tornado hit the city of Moore, Oklahoma, several months ago, there was also a tornado that hit a rural area of Oklahoma north of Tulsa – yet which one got the attention? Was it really more powerful than those that have hit our country before the time that tornados have been measured and recorded, or do some scientists – through government contracts – conveniently estimate those as smaller than the ones we have now?

RANDY BRIGHT
COMMENTARY

Religious Land Use and Institutionalized Persons Act
The outcome of the individual mandate in Obamacare and the recent favorable court decision for Hobby Lobby are critical to the long-term religious rights of all Americans. But if the individual mandate is ultimately upheld, it will signal to the federal government that it can impose any thing it wishes upon the public, and it will tell the federal government that it can force Christians and churches to act against their religious beliefs and their consciences.

The importance of these two cases cannot be understated. A bad outcome may well be the beginning of an all-out political war against Christianity in America.

RANDY BRIGHT
COMMENTARY

A Fresh Victory in the Battle for Personal Property Rights
The U.S. Supreme Court said, "We have often concluded that denials of governmental benefits were impermissible under the unconstitutional conditions doctrine. In so holding, we have recognized that regardless of whether the government ultimately succeeds in pressuring someone into forfeiting a constitutional right, the unconstitutional conditions doctrine forbids burdening the Constitution's enumerated rights by coercively withholding benefits from those who exercise them."

RANDY BRIGHT
COMMENTARY

Zoning Problems are not Consistent with the Constitution
Parenthetically, I find it curious that we are devising codes that will re-create these little European villages that were so friendly, so walkable, so compact, and so socially acceptable, when there were no codes in medieval days to cause them to be as they were. European villages were built compact for very practical reasons, one of which was that everyone had to walk everywhere. Once transportation changed, cities naturally changed with them.

To the greater point of this article, which was whether or not FBCs are constitutional, I ask you to consider this statement again – what the public sees, the public owns - and ask yourself, should I be required to do more than I need in order to fulfill someone else's vision of a streetscape? Should I be forced to make my building conform to that image, despite what my own vision for my building is? Should I be required to spend a great deal more money than is necessary in order to satisfy the public's perception that I owe them this image? Should I lose the right to own and control my property as I see fit?

Church people – you need think about this as well, because at some point this idea that what the public sees, the public owns will be extended to your building. Are you going to be willing to make your church look less than a church, perhaps even nondescript, so that your building isn't out of conformance with the "vision" ?

RANDY BRIGHT
COMMENTARY

Hyperdensity Doesn't Match Up with American Freedom
It has been my observation lately that there is considerable disagreement between urban planners and authors regarding how cites should be developed.

Consider Andres Duany, the father of New Urbanism, a proponent of dense development of urban areas and the main author of the SmartCode. The SmartCode develops a city through transcects – areas of density that theoretically vary from the least densely developed outer edge to the most dense inner core.

But even Duany has realized that there are too many regulations, stating recently that "the New Urbanism is committing to 'pink codes' – a reference to any code that reduces red tape by bypassing bureaucrats."

Joel Kotkin, the editor of NewGeography.com, has been an outspoken critic of densely developed cities, and has written articles that debunk the concept that for a city to be prosperous, it must abandon the suburbs and develop the inner core of the city. But he also comes under fire from its perpetuators and those who believe in varying forms of dense city development.

RANDY BRIGHT
COMMENTARY

You Cannot Judge a Church's Spirituality by Its Building
Sometimes I run across articles that are so profoundly ignorant that it hardly seems worth the time to refute them. However, one particular article caught my attention when its author attempted to explain why there was a shortage of quality sacred space in the suburbs, as opposed to the abundance of quality sacred space in urban areas.

I am not going to mention the author's name or even the name of the article. This is not about attacking an individual who has a very warped idea of what sacred space is, but about a growing and pervasive attitude toward churches in general, and toward Protestant churches in particular.

The author defined sacred space as something that connects humans to a higher power, is a place that preserves the culture and traditions of particular people groups, and something that connects the past to the future and mankind with the transcendent.

Examples of sacred space that he gave were a war memorial, "third places" (the places that people go where everybody knows your name), and now defunct downtown department stores that in years gone by had their own cultures and rituals.

RANDY BRIGHT
COMMENTARY

County Governments are Taking Away Church Properties
What immediately interested me about this case was that there was an assumption from the outset that the county's social services were more important than those that the church offered. Under this assumption, I question how any church could argue that they were more relevant than government.

On the contrary, I believe that we who believe in small government could argue by asking the question – why does a local government need to be involved in providing those kind of services to begin with?

During trial, the church insisted that their church building, at that location, was fundamental to their right to exercise religious freedom, but the court found that there was nothing unique about their particular location that had anything to do with their religious freedom.

But what does this say about churches that buy specific properties, or build specific buildings, intended for specific uses? Churches do these things because they believe God has directed them to do so, so what gives our courts the right to arbitrarily, or otherwise, assume that they know better what the churches need or do not need? Certainly judges who are not Christians or do not fear God could displace churches until no place is considered safe from seizure, especially when government agencies assert that their services are somehow superior or more important than the existence of a church.

RANDY BRIGHT
COMMENTARY

Federal Government Wants to Force 'Low-Income' Housing
Astorino asserted on Hannity that HUD was using his county as a test case that, if successful, would be used across the nation to force other communities to become more "diverse" by mixing low-income housing with more affluent neighborhoods.

In an interview, HUD Assistant Secretary John Trasvina said, "What prompted the litigation in the first place, and what the county continues to fail to do, is to address the impact of race on housing choice."

Astorino said that "If a federal department, in this case HUD, can dictate to local officials what they will and won't do, we're careening toward a different country…The last thing we want is five years from now, for people to say, 'What happened'? Why is this neighborhood completely inside-out now? Why do I have a six-story government housing project or building or townhomes in my neighborhood when it wasn't zoned for that when I moved in here?"

RANDY BRIGHT
COMMENTARY

Churches Supporting New Urbanism Will Be Disappointed
In reality, most cities that are adopting form-based codes are not adopting them citywide all at once. Like the city of Tulsa, they are introducing them gradually, hoping that people like what they see and are willing to accept them more broadly in the future.

Another columnist in the Tulsa area who is a zealot for form-based codes recently lamented the turtle-like pace at which these codes are being implemented. Comments to one of his articles were bipolar; one person in deep agreement that we can't adopt these codes fast enough, and another who sees a bigger picture and was not eager to see them adopted at all.

A recent article in a church-related trade magazine praised New Urbanism, concluding that there was a big place at the table for churches to reintroduce themselves to the city core and suburbs. Some architects were interviewed, who like what they see and have been able to do church projects in that context, explained how they were able to do so with the same vocabulary that urban planners use.

RANDY BRIGHT
COMMENTARY

Youth Leave Their Faith Due to a Lack of Nearby Churches
If there were more churches, all of us, not just youth, but all of us could be more connected with our faith because we had a place to associate with other believers. But that is not the trend.

The number of churches in our country is in the decline for both internal and external reasons. Internal because many of our churches have not purposed themselves to perpetuate themselves. External because our cities are systemically putting regulations in place that will make existing churches disappear and make the formation of new ones impossible. As our churches disappear, the number of the faithful will diminish because they don't have a place to meet together to strengthen each other's faith.

The mantra of the new generation of churchless cities is community; for people to be healthy, they need community; for people to be prosperous, they need community; for people to be happy, they need community; for people to serve mankind, they need community. Not faith, not family, but community. But it was the church that perfected community a very long time ago.

RANDY BRIGHT
COMMENTARY

Construction of Mosques is a Sign of Coming Domination
During the Ottoman conquest in 1453, Mehmet the Conquerer converted it to a mosque. It was at that time that four large minaret towers were added to the structure, giving its now famous appearance. It continued to serve as a mosque until 1934, when it was converted to a museum.

When Constantinople (Istanbul) was conquered in 1453, a 16th century historian said that "churches which were within the city were emptied of their vile idols and cleansed from the filthy and idolatrous impurities and by the defacement of their images and the erection of Islamic prayer niches and pulpits…many monasteries and chapels became the envy of the gardens of paradise."

Christians are considered inferior in Islam, and have been since its beginning. When they were not killed, they were given a lower status, and severe regulations were placed upon them.

RANDY BRIGHT
COMMENTARY

The Grace of God is Preventing Another Market Crash
If that is so, why has the economy not already collapsed?

In many respects, it already has – the Great Recession is evidence of that – but the illusion remains because the credit has not dried up yet. It is when the illusion cannot be maintained that it will affect all of us, probably when we can no longer borrow the money we need to maintain it.

There are at least two other reasons why the collapse has not taken place yet. One is because of the strength, honor and reliability of the American people. The other, I believe, is literally by the grace of God. I believe He is giving us time to make things right, yet little by little even our own people are turning the backs on God.

There is time to turn things around, but time is running out. It has to begin with this nation turning back to God, and it has to end by placing the right people in office at the ballot boxes.

RANDY BRIGHT
COMMENTARY

Drive in the Country Brings Questions About the Future
How did America become saturated with small towns during the 19th century, only to be given a death blow? If the brave settlers and entrepreneurs of that time had faced the massive regulations and labor costs that we face today, would those towns have ever existed? And if they had never existed, how would the production of goods in the industrial era ever taken place, or could this nation have ever been able to feed itself without the farming communities that now pepper the American landscape?

Even the guru of urbanism, Andres Duany, recently voiced concern, stating, "Our thesis is studying the great American continental expansion of the latter half of the 19th century, when thousands of towns and cities were founded in the absence of financing. We must understand what allowed that and what makes it seem impossible today. Among the constituent elements are a very light hand of government and , often, management genius - as well as normative patterns like the continental survey, the town grid, etc. But the key element is successional urbanism. Start small at the inauguration, and later build well, culminating in the climax condition of the magnificent cities of the 1920's."

The national debt, regulations of all sorts, and organized labor, all have contributed to the demise of small towns (and even large ones like Detroit). The federal government, and to extents that vary according to each state, state governments, have a stranglehold on American lives and new development in America.

RANDY BRIGHT
COMMENTARY

Chicago's Daley Shut Down Meigs Field for Development
Think you need eminent domain to take something? Not in Chicago.

In the middle of the night on March 30, 2003, without prior warning, Chicago Mayor Daley sent bulldozers through fences to destroy the runway of Meigs Field, a small airport adjacent to downtown Chicago.

The bulldozers carved giant Xs on the runway, a symbol recognized by the FAA (Federal Aviation Administration) that means that "this airport is closed." The action stranded over a hundred airplanes.

In 1994, Mayor Daley had announced that he intended to convert the airport to a park, saying that it was what the "people" wanted, but when Daley sent the bulldozers in 2003, he claimed it was because the airport posed an immediate "security threat."

RANDY BRIGHT
COMMENTARY

Communities Taking the Value of Churches for Granted
A couple of years ago, The Becket Fund for Religious Liberty was helping the Elijah Group, a small evangelical church in Leon Valley, Texas (a suburb of San Antonio) regain its right to hold worship services in its church building on Sunday mornings. The city, through zoning codes it has adopted, had prohibited the church from doing so, claiming that "it can treat churches differently because they don't produce tax revenue."

Because so many cities are going broke, some city governments are looking for any means available to them to enhance revenues, and that has led to the practice of driving out any organization that doesn't generate property taxes. In cases like the aforementioned one, adopting a zoning code that is hostile to churches, or perhaps even one particular church, amounts to harassment under the guise of law.

What is sad is that these cities are literally driving out the best of their citizens, without recognizing the high value that these citizens bring to their communities. And that leads me to my opening comment about churches being lousy at bragging. Perhaps they're bad at it because they are admonished by Scripture to keep their gifts between themselves and God, and not be like the rich of that day who made a show of their giving to gain the favor of other people. But that's not the kind of bragging I'm talking about.

RANDY BRIGHT
COMMENTARY

Churches are Under Fire Because of Their Tax-Exempt Status
The reasons I cited for municipalities going broke are not so much reasons as they are symptoms of a much larger problem. Most government, from the smallest village to the federal government, has not been living within its means. They have engaged in gambling, in the sense that they have obligated themselves to debts based on unrealistic expectations of income. But to be fair, they have also been forced into some of those obligations through unfunded mandates that have come from the federal or state level.

Unfortunately, even though they know what the problems are, municipalities are seeking solutions that will produce enough excess income that will allow them to overcome or ignore the reasons that the problems exist in the first place. Ironically, it is a widely unsustainable practice in a worldview that seeks all things sustainable.

One of the ways that cities, especially, are trying to address the problem is to force their cities to densify their populations, pushing up property taxes and concentrating sales taxes within a confined border. This is leading cities to do all they can to force out any entity that does not pay property taxes. Whether it has been their intent or not, it has never been considered good public relations to mistreat churches, at least not until recently.

RANDY BRIGHT
COMMENTARY

Honoring God With Your Lips But Not With Your Hearts?
There is nothing wrong with either one, assuming it is done with the right attitude. But what if the people in a worship service don't really know who God is? I'm not talking about unbelievers, but believers? Jesus, in Matthew 15:8-9, quotes a scripture in Isaiah that says, "These people honor me with their lips, but their hearts are far from me. Their worship is a farce, for they teach man-made ideas as commands from God."

We have all heard that the church is in decline. At the risk of being as guilty as others, I'll ask the question, are we dumbing down our own kind by not insisting that we learn who God really is? Are we architects, pastors and others trying to accomplish a noble thing without insisting first that believers know who they are worshiping?

In America, the trend is for people to assume that everything must be done for us and that every goal can be achieved through proper planning and execution of the plan. Is that train of thought spilling over into our churches and into the minds of believers? Would we conduct our services and design our buildings differently if we truly understood the real nature of God? Perhaps so.

RANDY BRIGHT
COMMENTARY

The Story of Jesus in Florida is a Must-See Production
When Mike called to let me know that he was coming through Tulsa, I took the day off and drove them to Eureka Springs.

When the play was over, I asked him what he thought of it, and he replied that he would never want to take anything away from their play, but that it was nothing like what The Story of Jesus was. When he left, he gave me a promotional video that condensed the three-hour play down to 18 minutes. When I watched it, I was absolutely stunned. From that moment on, I became very dedicated to do what I could to support the play.

In April of 2007, my wife and I saw the play for the first time, and now make it an annual event. It was a life-changing experience because it portrays Jesus in his sinless humanity, not the stoic icon that we are accustomed to seeing in movies, art, or stained glass.

RANDY BRIGHT
COMMENTARY

Academy of Our Lady of Peace Had the Tenacity to Fight
In January of 2012, a city staff planner claimed that pressure was being placed on him to reverse his findings that had been in favor of the school, and to find instead that the project was inconsistent with development planned for the neighborhood.

On October of 2012, a jury trial awarded the school $1,111,622 in damages, ordering the city to relocate two of the three homes and to demolish the third. The award also included an order to the city to limit permit and inspection fees to $100,000, to fast-track reviews and approvals for the school, and to pay the school an additional $500,000 settlement.

This is a case in which most of the city government officials wanted to do what was right, but were influenced by one zealot in city government and neighbors who wanted to limit the rights of others. But it is also another example of a church that had the tenacity to fight and win.

RANDY BRIGHT
COMMENTARY

'America is Great Because America is Good' Can Be True
And America is suffering for it – her productivity is down, her economy is in shambles, her industries have left her, and much of the country is covered with drought. Even if it were not a message from God, it is an eerie reminder of an earlier time when the Israelites were in the same predicament.

But America was not always that way, and doesn't have to turn its back on God.

In the 1830s, after seeing churches in America, Alexis deTocqueville said of America, "America is great because America is good. And if America ceases to be good, America will cease to be great."

Yes, the church is not a building, it's the Christians who occupy it, but the church building is a powerful and symbolic reminder of who we are and what we are to be. The church is worth saving.

RANDY BRIGHT
COMMENTARY

Homeowners Associations Tend to Restrict Resident Rights
I read an interesting blog by Kaid Benfield entitled Coercion by Contract: How Homeowners Associations Stifle Expression, Sustainability in which he explained anecdotally how wrong homeowner's associations (HOAs) are. I have never liked the concept of HOAs, so I could, for the most part, agree with his points. (It's definitely worth the read.)

One of Benfield's neighbors was a Russian defector who when asked to be a part of their subdivision's HOA said, "Hey, I didn't leave one communist system just to join another."

He shared a story about an HOA that cited a homeowner for posting a political sign that was four inches too tall, leading to a lawsuit in which the homeowner prevailed and won a $400,000 settlement that bankrupted the HOA.

Another homeowner was going to be fined for growing vegetables in her backyard, and in other situations there were punishable rules for drying clothes on a clothesline.

RANDY BRIGHT
COMMENTARY

It is Time for All Americans to Speak on Important Issues
I don't like it any more than any other conservative when liberal movie stars tell us things we know are not true, even when they earnestly believe what they are saying. But to suggest that any American should stick to their profession instead of expressing their opinion is just wrong.

This is why it is important for all Americans to speak out on issues that are exclusive of their own profession, and that is why I have been writing on issues here in the Tulsa Beacon that affect churches, even though the issues are not those that architects typically get involved with. The truth is that if certain issues are not addressed and certain authorities are not confronted, someday there will be no more churches left in America. It is important for architects to get involved, not so that there will be a market for them, but because churches and Christianity are important to America.

RANDY BRIGHT
COMMENTARY

Problems That Don't Exist and Mediocrity Could Slow the USA
Obama is concerned about losing the immigrant that might cure cancer, and environmentalists want to protect the rainforests because the next cure-all drug is there waiting to be discovered, but both have little regard for the human life being taken through abortion for similar reasons. How many geniuses were there in the 50 million lives that have been slaughtered?

And Californians? If they believe Brown, they're in denial. California is well on its way to complete economic collapse, and Brown's policies will accelerate it. The smart ones are getting out while they can.

Resignation to problems that don't exist and an inevitable outcome of mediocrity are not only unacceptable, but immoral and a tribute to stupidity disguised as reason.

RANDY BRIGHT
COMMENTARY

Churches Need to be Relevant Within Their Communities
A very large portion of Americans have become so dependent upon government that see no need for the church, and may even see the church as a kind of competition with the government. They have begun to think differently, to hold ideas that give them security in knowing that they don't need to ask for help. Why ask when the government runs advertisements encouraging people to take the help that they offer, without shame?

The scriptures tell us that our faith is dead without works, and gives the example that we should help the poor, but it also says that those who don't work should not eat. This calls for an accountability not just from the recipient of help, but also for the giver to be discerning of the help that they give.

Without that discernment, we emotionally and spiritually cripple people, and the result of the lack of discernment from the government is exactly what we have in this country, an entitlement class.

RANDY BRIGHT
COMMENTARY

Detroit Foreshadows Wealth Distribution and Socialism
In 2011, despite its economic problems, Detroit voted to borrow $125 million in transportation funds, of which $73 million was to be spent on light rail and the remainder for new buses and other capital improvement projects.

In May of 2011, Steve Lafleur wrote an article for www.newgeography.com entitled "Can the Winnipeg Model Save Detroit?", in which he wrote that Detroit "lost 25 percent of its population between 2000-2010, and over half its population since 1950. Over 90,000 homes stand empty, and many neighborhoods have been completely abandoned… current Mayor Dave Bing…has pledged to knock down a staggering 10,000 structures during his first term."

In June of 2011, Rick Harrison, also authoring an article for newgeography.com wrote about the fact that Detroit planners had recognized that the extreme mixed use makeup of Detroit's buildings had been detrimental, and that it would be beneficial to rezone it into "districts confined to one type of use, such as residential, industrial, and the like." Harrison wrote, "This suggests that the 'Smart Growth' goals of mixed uses and mixed incomes may not be so 'smart'".

RANDY BRIGHT
COMMENTARY

Studies Prove That a Strong Nuclear Family is Necessary
There is no doubt that the American government, at least at the federal level, left its Judeo-Christian roots long ago. Obamacare is a perfect example of how the federal government is intent upon forcing liberal values on all of us, regardless of our devoutly held beliefs, and, if not reversed, this will have an impact on the number of Christians who own businesses, because to keep a business open now means acting against conscience. The Green family that owns Hobby Lobby is one who is now facing huge fines for refusing to participate in abortions.

The federal government is also contributing to the breakup of the family by acting as a surrogate for the role of the father and mother. No one really needs to be married in order to have three meals a day, a home, televisions, cars, air conditioning, the Internet or cellphones. All of that is available free of charge from the government.

RANDY BRIGHT
COMMENTARY

Immorality, Not Guns, are Causing America's Problems
In the aftermath of the Sandy Hook killings of twenty children and six adults, the nation is anxiously awaiting the Obama Administration's next movement for more gun control. We all know where it will eventually lead – more restrictions now to confiscation and illegalization of guns later.

No one on the left is asking the correct questions about why someone goes on a killing spree – they simply vilify the gun, not what motivates someone to kill.

The obvious reason, at least to me and other conservatives and Christians, is that people choose to commit acts as evil as these. In my opinion, to blame it on the mentally ill is erroneous and unfair to the millions in this country who suffer from mental illness but who still exercise restraint against committing heinous crimes.

It seems to me that what is actually happening in this country is that morals are being rejected on a systemic and administrative level, and that has dulled, or dumbed down, the conscience of individuals who commit these kinds of murderous acts. In other words, when people have no morals, they have nothing to restrain them from doing anything wrong, and do so without any regrets.

RANDY BRIGHT
COMMENTARY

Densification Jeopardizes Life in America as We Know It
"This progressive economy works from the well–placed academics, the trust funders and hedge funders, but produces little opportunity for a better life for the vast majority of the middle and working class."

More simply put, as an urban area becomes more densely developed, the cost of land and housing necessarily skyrockets. The result is that if working class people are going to be able to live where they work (the walkable community), they must make other concessions in life, including living in much smaller quarters and giving up having more than one child, if any at all. This essentially creates a society of poor and rich, but eventually no middle class. Factor in the extraordinarily high tax rates being ushered in by Obama and the progressives, and we will soon replicate Europe, whose declining birth rate has led to a virtual invasion of foreigners bringing their own version of government unlike those of the land they are inhabiting. It's a perfect formula for destroying what is inarguably the most successful and admired country to have ever existed in human history – America.

RANDY BRIGHT
COMMENTARY

Today's Problems Are Small Compared To Densification
His article also includes a warning. "Master Plans that rigidly enforce an urban form of yesteryear may become next year's white elephants. Cities bearing these master plans may find themselves with a regulatory burden that is reducing their desirability as places to live and work".

Again, he is correct, and he is not the only one who is speaking out, which I will address in next week's column. The social ills that we have in our cities today will pale in comparison to those that dense development is bringing upon the American cities of tomorrow. If this is not stopped, we will become like the great cities of third world countries, whose main avenues appear prosperous but whose backstreets are filled with poverty, just an illusion of hope.

RANDY BRIGHT
COMMENTARY

Jesus Christ is the Real Reason for the Season at Christmas
"In the beginning the Word already existed. He was with God, and he was God. He was in the beginning with God. He created everything there is. Nothing exists that he didn't make." (John 1:1-3 NLT)

The Word is who the apostle Paul spoke about in Romans 1:20 (NLT) when he said:

"From the time the world was created, people have seen the earth and sky and all that God made. They can clearly see his invisible qualities – his eternal power and divine nature. So they have no excuse whatsoever for not knowing God."

RANDY BRIGHT
COMMENTARY

America's Best Days Could Be Ahead If Churches Step Up
Over the past century, our country has slowly lost its moral compass, and with it the power to collectively reason and resist tyranny disguised as enlightened thought. We are losing our ability to take risk, a key component of entrepreneurship, because of the fear of unknown and expedient rules, and along with that the ability to increase mankind's quality of life, all because those who say what should be so are so dishonest.

This is why the church must reclaim the moral high ground, and why the presence of effective churches is so important. They must bring up a new generation of thinkers who understand why the church is so important to America and the world, even for those who choose not to believe.

If churches take their role in society seriously, if they accept the challenge of protecting their right to exist, then perhaps America's best days are still ahead.

RANDY BRIGHT
COMMENTARY

Racing Technology Might Have Unintended Consequences
Furthermore, what happens when the requirements to perform building design shifts from the voluntary realm to the mandatory, when building design becomes codified to a far greater extent than it is already? What impact will that have on the market, and will the higher cost of architectural design and building construction drive both markets down?

The new technology will require an industry-wide modification, forcing manufacturers of nearly every component in a building to provide drag-and-drop data for architects. So far, many manufacturers have been willing to provide facsimile data, but at some point they will have to give up proprietary information in order to furnish the data required for analyses. Won't China and other unregulated countries enjoy having such a free resource?

RANDY BRIGHT
COMMENTARY

After the Disasterous Nov. 6 Election, We Have to Change
What a kick in the gut it was last Tuesday evening when Ohio was called for Obama and the race for the Presidency was over. I turned to my wife and told her that we had just become a socialist country. Suddenly, America didn't feel special anymore.

I didn't say that to be dramatic. It wasn't hyperbole. We really have become a socialist country, because now there are no real restraints on Obama and the Democrats to keep them from implementing Obamacare and giving the EPA and dozens of other government agencies free rein to create even more regulations, ones that will be written by bureaucrats instead of our legislature. Even Speaker Boehner, who had pledged to repeal Obamacare, is already backpedaling.

I had hoped that Romney would win by a landslide, as some pundits were predicting, but I really believed that he would win by only a point or two. I was sickened by the slim margin that Obama won by, because it tells me that it would have taken only a little more for it to have turned out in Romney's favor. What is even more sickening is that if one demographic group had voted in greater numbers, it could have easily put Romney over the top, and that group is Christians.

RANDY BRIGHT
COMMENTARY

Even if Obama Loses the Election, We Have a Mess to Clean Up
At the moment I am writing this article, we are several days away before the election that I believe will either give us an opportunity to correct the path we are have been on for the past four years or we are going to become a fundamentally different country.

So I hope that by the time that you read this article, Mitt Romney is the president–elect.

If he doesn't win, this article can serve to remind us of the dire consequences of electing someone who is intent upon socializing this country and redistribution of wealth from those who have earned it to those who haven't.

RANDY BRIGHT
COMMENTARY

America Would Decline with Four More Years of Obama
It was almost exactly four years ago that I was at a dinner being held at Immanuel Baptist Church on the evening of the elections. We had gathered there to kick off the program to construct its new sanctuary building, when, as I recall, around 8 p.m. it was announced that McCain had conceded the election.

The collective groan in the room was not so much heard as it was felt; none of us knew how bad things would get, but we all knew that our country was in for some serious problems.

Obama was elected in part because of the ignorance of the voters about his records and his beliefs. Less than a month before the election, even John McCain was admonishing crowds for fearing an Obama presidency. It was then that I realized he was not going to fight to win the election – in fact, he was already conceding.

RANDY BRIGHT
COMMENTARY

Please Vote for Governor Mitt Romney on November 6th
I have said virtually nothing about Mitt Romney since early this year, as he was not my first, or even second or third choice when the field was more wide open. Though there was never a chance that I would not vote him, I have been listening to him, and am convinced that he knows what this country needs.

At the time I am writing this article, we have barely three weeks before the election and Romney has taken the lead in the polls. I have no doubt that he is going to win this election, but I am very interested in how large a margin he wins by. I hope it is a landslide, not so that we can gloat, but so that I know that the majority of Americans do not accept the idea that America should abandon its traditional tenets of freedom and capitalism for an illogical, foolish, and corrupt path of socialism and Marxism. If we must endure four more years of Obama, that is exactly what will happen.

RANDY BRIGHT
COMMENTARY

Time for Pastors and Churches to Voice Their Opinions
I know that a lot of pastors out there won't like to hear this, but I believe that they must take the lead in defending their congregation's rights to continue to exist and operate within their own communities. They should actively encourage their members to make their opinions known to city leaders, to attend city meetings, and to run for public offices, especially those that involve planning for their communities. Fortunately, there is help available.

If you are not already aware of Pulpit Freedom Sunday, it is time to learn about it and get involved.

In 1954, the Johnson Amendment led us to believe that pastors could never say anything political from the pulpit under the threat that the church's tax-exempt status could be taken away. This has effectively muzzled the church, and we are now paying the consequences of that silence.

The truth is that pastors, up until 1954, have had a long history of political speech from the pulpit, dating back to the Revolutionary War. During the war, pastors were rounded up, hunted down, and executed by the British because they motivated people to fight from the pulpit. The freedoms we have today are largely due to the courage and sacrifices of those pastors. (Go to the Wallbuilders website to learn more.)

RANDY BRIGHT
COMMENTARY

Sacramento Plan for Underwater Home Owners Flawed
For several decades, cities have enacted zoning codes that imposed urban growth boundaries and encouraged dense development. This practice led to artificially high property values, leading people to take out loans on properties, mostly homes, that were valued far above their real value. Eventually, the housing bubble burst, and now approximately one in five homeowners are now underwater with their mortgages.

One of the hardest hit areas in the country is California, a state that has enacted stringent regulations that have driven up the sales prices of homes to many times that of the national average. With the downturn of the economy, it is no surprise that property values in many Californian cities have plummeted to the point that it has affected cities ability to keep their own bills paid.

RANDY BRIGHT
COMMENTARY

Construction Levels Show That America is in Big Trouble
The uncertainty stems from the coming elections in November, during which this country is going to discover whether it is still a republic, or whether it will become a socialist state. More so, the uncertainty regarding Obamacare lends even more lack of confidence for people to take an economic risk on projects involving construction. No one knows if Obamacare will still exist after January 20 of next year, no one knows what the rules are now, no one knows what the rules will be then, and no one knows how much more rulemaking will be done by this administration without the involvement of the legislature. Who can bet on that kind of future?

All the more reason to believe that this election is one of the most, if not the most, pivotal election in our history. It is time to vote the current administration and its participants in this madness out of office, and to begin rebuilding this nation on its Constitutional principles.

RANDY BRIGHT
COMMENTARY

More Churches are Under Assault by Municipal Government
This week I learned of another case of discrimination against a congregation that wanted to do an addition to their facilities to accommodate a growing Christian school that the church had operated for a number of years.

After seeking approval for their project from the city, the city finally rejected it, claiming that the addition would not lend "continuity" to the neighborhood. This was even after at least one neighbor testified that a Christian school would be a very desirable thing to have in their neighborhood.

It may seem baffling to understand why it has become very common for churches to be rejected when they want to build a new facility or add to one they already have. I'd like to offer some suggestions why it is becoming more common.

RANDY BRIGHT
COMMENTARY

Bureaucracies Calculate Ways to Slow Progress in Cities
Even though the Minneapolis Department of Community Planning and Economic Development and the City Council were in favor of the re–zoning and a petition with 1,400 signatures in favor of the project was produced, the city council member who represented the ward where the project would have been built objected, stating, "this is not about Trader Joe's…This is about a zoning change, period."

RANDY BRIGHT
COMMENTARY

Agenda 21 is Difficult to See Even When It's in Plain Sight
What I discovered was that his sewer line ran through my tunnel, about waist high. I double checked my numbers, and I double checked his numbers, but there was no doubt that he had designed his sewer to run smack through the middle of my tunnel. Obviously, that wasn't going to work.

I called the engineer into my office to let him know that he was going to have to find another path for his sanitary sewer. He looked at my drawing, agreed that I had plotted all the information correctly, but adamantly claimed that his sewer line did not run through my tunnel.

In other words, not willing to concede to the truth and admit to his mistake, he tried to tell me that I wasn't seeing what I clearly saw. It was like dealing with a child who, after being caught with his hand in the cookie jar, was trying to tell me that I really didn't see the cookies in his hand.

His tactic didn't work. He redesigned the sewer line.

Sometimes there are things in plain sight that others don't want you to know are real.

Agenda 21 is one of those issues. I recently read a couple of articles written by people who ridiculed those who were Agenda 21 "conspirists", claiming that it is of little consequence, and that we really are not seeing what we think we are seeing.
RANDY BRIGHT
COMMENTARY

New Hampshire Church Forced to Sell by Local Government
According to the church's attorney, Lisa Biron, "the court said the taxing authority has the right to go room by room and decide if the use of the room is religious enough… This decision sets a precedent that taxing authorities anywhere in New Hampshire can do the same."

The pastor said, "They taxed me based on their definition of religious use, without even telling me what that is. To this day, no one, even the New Hampshire Supreme Court, has told me their definition of religious use."
RANDY BRIGHT
COMMENTARY

Agenda 21 Must Be Exposed For The Danger It Presents
The United Nation's Agenda 21 plan has vastly affected the world since its introduction in 1992. According to the UN's official website, Agenda 21 is "a comprehensive plan of action to be taken globally, nationally, and locally by organizations of the United Nations Systems, Governments, and Major Groups in every area in which human impacts on the environment."

Agenda 21 is a very lengthy document, but a look at its table of contents reveals much about its intent.

Chapter 1, the Preamble, describes the deplorable condition of the world, but that through globalism and a "substantial flow of new and additional financial resources to developing countries", the world's problems can be solved.
RANDY BRIGHT
COMMENTARY

The Impact of Eminent Domain is Causing More Damage
If you have ever read Ken Follett's Pillars of the Earth or its sequel World Without End, you have a sense of what it was like to live in a time when your hard work did not necessarily count for anything. Set during medieval times in England, it was not that it was lawless, but that laws were arbitrarily established by nobility, and many times solely for the expedience and wealth of those who held noble rank.

So, for example, if the nobility did not want someone to compete with them in the growth of crops, they could simply declare their competition to be illegal and destroy the crops of their competition.

Why were they able to do so? For two reasons. The first was simple. They could. It was simply assumed and accepted that the nobility were within their power to do so. The second reason was because the average citizen had no laws to fall back upon to defend themselves or their livelihood. There was no such thing as rights back then, especially property rights defined as a person's ability to keep and defend the fruits of their labor.

When the U.S. Constitution established our rights and protections to our properties, civilization began to rapidly advance, benefiting all of mankind.
RANDY BRIGHT
COMMENTARY

Tulsa's Planning Code Could Force Out Christian Churches
The comprehensive planning process, which is now leading to a new zoning code, has the potential, over time, little by little, to force Tulsa's churches out of the city. This isn't rocket science; all you have to do is read some of the new codes to understand how it can happen, and look to other cities where it already has. None of these codes say, "get rid of churches", and I doubt that any of the writers of those codes have that intent, but the problems that churches will face from these codes will be gradual, systemic, and the results of unintended sequences — if we, the people in the churches of this city don't make our presence known.

Isn't that where we as Tulsans are today? Part of a great country because of our faith? Because our prosperity came from God, not from our own works? Or will we shrink back from opposition and get apathetic like the Jews of Haggai's time, and suffer the consequences? Are we going to rely on a comprehensive plan and zoning code that passively excludes churches to make us prosperous? Or are we going to write a code that protects our churches so that God will bless us? Tulsa has always been a city of churches and has been blessed because of it; let's keep it that way.
RANDY BRIGHT
COMMENTARY

More People are Taking Notice of The U.N.'s Agenda 21
I have noticed lately that more people are taking notice of the United Nations Agenda 21 program, in part because more cities are including sustainability in their urban planning and even hiring sustainability directors to help implement sustainable development practices.

But others are rejecting Agenda 21 out of hand.

Last May, the Legislature of the State of Alabama passed Senate Bill 477, which was written to prevent the state from taking private property without due process and was intended to protect its citizens from adverse effects of Agenda 21.
RANDY BRIGHT
COMMENTARY

Dense Development Can't be Achieved Without Forcing It
It occurred to me that it has been some time since I have articulated the problems that I see with the current trends of urban planning, and what the impact of those trends are having on our society and our freedoms.

Many of my articles have dealt with New Urbanism, but in understanding the problems the more appropriate concept is to consider is compact development.

The goal of compact development is to increase the density of communities. Proponents claim that these kinds of communities are more "walkable" or "liveable" – basically meaning that many or most of the destinations that the average person goes to frequently are within walking distance of their home. To accomplish this, compact developments are designed to include mixed uses, so destinations such as schools, grocery stores, jobs, pharmacies, coffee shops or restaurants are within walking distance of one's home.
RANDY BRIGHT
COMMENTARY

Pastor Discusses the Role of the Church in Urban Settings
Last week I made reference to a video of a presentation by the Rev. Tim Keller of Redeemer Presbyterian Church in New York regarding churches in urban areas. He made a number of points worth considering about how churches in cities can be effective at evangelism and church planting in urban settings.

You can watch his video at http://www.newgeography.com//content/002938–religion–and–city

There is a critical need for churches in cities. Bearing in mind that the church is actually composed of the body of all believers everywhere, and the local church is composed of a body of believers in a particular place, culturally we have made the word "church" mean the building that the church inhabits. So when I say that there is a critical need for churches in cities, what I really mean is that we need more local bodies of believers.
RANDY BRIGHT
COMMENTARY

Christians and Urbanists Do Have Some Common Ground
There are several websites that I go to each day to look for articles on issues that interest me. One of those is newgeography.com, which focuses primarily on city planning and demographics issues.

It is rare to see an article on any of the websites that addresses religion, and especially Christianity, but several weeks ago one appeared entitled, "Religion and the City," by Aaron M. Renn, who typically writes about urban issues.
RANDY BRIGHT
COMMENTARY

Municipal Governments are Continuing to Target Churches
In yet another example of discrimination against churches, the New Generation Christian Church in Rockdale County, Georgia, has been denied the use of property for their worship services. The reason? Local zoning codes require churches to own or lease a minimum of three acres of land before they will be given an occupancy permit.
RANDY BRIGHT
COMMENTARY

Sandy Springs, Ga., Prospers While Cities Go Bankrupt
Last year, the National League of Cities reported that some municipal governments in the United States were on the brink of bankruptcy, estimating that nationwide the shortfalls could range between $56 and $83 billion.

They also reported that while three years ago there were 31 municipal defaults totaling $348 million, in 2011 there had been 184 defaults totaling $6.4 billion.
RANDY BRIGHT
COMMENTARY

Water for 2060 Act is Devastating and Must be Repealed
The impact of this bill, regardless of its writer's intent, will be devastating to this state's economy. Who among us, with even a modicum of common sense, doesn't see the problems this bill will create? This bill says to industry, don't come to our state because we don't have enough water for you, our industries are already fighting with the government about how much water they used in 2012.
RANDY BRIGHT
COMMENTARY

Can We Not Build Communities Without Over–Regulation?
I don't read Cosmopolitan, and never have, but when I'm in the supermarket checkout line and see the magazine I think about a story that came out several years ago about how they get the cover photo shot. The girl on the cover always looks perfect, but if you could get her to turn around, her clothing is pulled tightly to her body with dozens of clamps, pins and safety pins. Sometimes perfection just isn't what it seems.

Administrators in Norman, Okla., recently began the process of introducing the idea that form–based codes, Smart Growth, and high–density development are what their city needs. According to an article by researcher Kaye Beach (axiomamuse.wordpress.com), the city is holding meetings to see if they should codify high–density development.
RANDY BRIGHT
COMMENTARY

Smart Growth is Definitely Categorized as Being Liberal
An interesting article by James A. Bacon appeared recently on the Bacon's Rebellion website entitled Smart Growth for Conservatives — Smart growth is too important to leave to liberals. "Conservatives must articulate their own vision for creating prosperous, livable and fiscally sustainable communities."

I found this article interesting because he seemed to be reaching out to conservatives, and at times seemed critical of liberal thought in regards to Smart Growth. However, it appeared to me that even though he could articulate what conservatives believe in regard to planning, he didn't understand why conservatives don't accept the liberal version of Smart Growth.
RANDY BRIGHT
COMMENTARY

Obamacare and Churches RLUIPA Outcomes will Affect Churches
This month we should be hearing of the decision by the U.S. Supreme Court regarding the individual mandate to purchase insurance under Obamacare.

Last month, a number of Catholic Churches and institutions filed suit against the federal government over the requirement to provide contraception and abortions imposed by Obamacare. In U.S. history, never have rights and religious rights of the American people been under greater assault than they are now, and while most of us are hopeful that it will be overturned and that Obamacare will be completely repealed, there is no assurance that it will.
RANDY BRIGHT
COMMENTARY

Abiotic Theory of the Origin of Oil versus Peak Oil Ideas
I find the environmental movement to be something of an enigma. On one hand, I believe that the majority of believers in global warming and smart growth are people who sincerely care about the environment, but on the other hand I'm convinced that the environmental movement has far more to do with money and politics than with the environment. Nothing represents that dichotomy of thought quite as much as the theory of peak oil.
RANDY BRIGHT
COMMENTARY

California's 'War on Suburbia' Draws Obama's Approval
Wendell Cox always takes a beating from liberals when he expresses his opinions, and his recent essays regarding the state of California's dogged pursuit to ruin itself is no exception.

Cox is a visiting professor at the Conservatoire National des Arts et Metiers in Paris, and was the author of the book War on the Dream: How Anti–Sprawl Policy Threatens the Quality of Life. Cox wrote two essays, "California Declares War on Suburbia" I and II in April of this year. He pointed out that California is adopting plans that will virtually eliminate the construction of single–family homes in suburban settings by the year 2035.
RANDY BRIGHT
COMMENTARY

Smart Code Advocate Finally Agrees to 'Code Free' Zones
Some of you may recall that several years ago I was in an ongoing e–mail discourse with the managing editor of the Smart Code, who had taken exception to some of the things that I had written about New Urbanism in one of my columns.
RANDY BRIGHT
COMMENTARY

Florida's The Story of Noah Looks for Financial Assistance
After having done The Story of Jesus for so many years, last year Graham and his Board decided that it was time to do a new play in the 2012 season that Graham had written, The Story of Noah. When the decision was made to do so, Graham and the Board had no idea if the audiences that had attended the Story of Jesus would be interested in the new play. As it turned out, tickets for the entire season had sold out before the fourth weekend of the play, which had not happened for a number of years.
RANDY BRIGHT
COMMENTARY

QuikTrip and the Bias Against Auto–Oriented Businesses
This prejudice against auto–oriented businesses is part and parcel of form–based codes that favor pedestrians and discourage the use of cars. This form of planning typically can only work in areas of very high density, and would require an entirely different business model than QuikTrip, McDonald's and Sonic currently have. The Pearl District does not have that kind of density, and is not likely to in the foreseeable future.
RANDY BRIGHT
COMMENTARY

Natural Climate Change does More Good than Damage
Aerospace engineer Robert Zubrin has posted an intriguing article on the National Review website entitled, "Carbon Emissions are Good." It is one of those rare common–sense discourses for what has arguably become one of the most contentious subjects in science and politics today – anthropogenic (man–made) global warming.

Zubrin makes that case that rising CO2 levels actually creates benefits for the planet. He writes, "… it is quite clear that they (humans) are raising atmospheric CO2 levels. As a result, they are having a strong and markedly positive effect on plant growth worldwide. There is no doubt about this. NASA satellite observations taken from orbit since 1958 show that, concurrent with the 19 percent increase in atmospheric CO2 over the past half century, the rate of plant growth in the continental United States has increased by 14 percent."
RANDY BRIGHT
COMMENTARY

Christianity is not Leading America into a Steep Decline
The truth is that this entire country is getting poorer, less educated and jobs are getting harder to find every day. Who is at the helm of state in this country? Christians? The decline of this great nation is actually the result of the gradual rejection of God at the direction of secular government and academics.
RANDY BRIGHT
COMMENTARY

Friendship with the Late Don Bixler Had Great Meaning
It is with a mixture of sadness and joy that I bring to you the news of the passing of a good friend of mine, Don Bixler. Sadness because Don is no longer with us, but joy because I know that he is with the Lord now.

I decided to veer away from my usual topics to write about my friendship with Don, or The Bix as many of his friends called him, because Don was one of those remarkable people that come along in life and leave an indelible imprint. For his family and many friends, I would like to share what an impact Don made on me.
RANDY BRIGHT
COMMENTARY

170–Year–Old Church Being Victimized by Eminent Domain
When I do a master plan for a church, one of the things that I look for is the likelihood that a church could lose its property to eminent domain. But what happens to a church that has been in the same location for 170 years?

That is the plight of Emmanuel Episcopal Church in Kempsville (Virginia Beach), Virginia. The city is taking part of its property for a street realignment, but the taking is leaving the church with little room to grow and circumstances that could eventually bring about its demise.
RANDY BRIGHT
COMMENTARY

Cities Continue to Put Up Roadblocks to Church Expansion
Another example of a church's rights being violated has surfaced in Holly Springs, Mississippi, where Opulent Life Church has been denied the right to use a building it leased in a downtown area for their growing congregation.

Holly Springs is a city with a population of 8,000 located about 40 miles southeast of Memphis, Tennessee. Opulent Life Church is a small African–American congregation of about 20–25 members.
RANDY BRIGHT
COMMENTARY

Eminent Domain Controversy Concerns Property Rights
A bill is slowly making its way through the legislature in Washington that could possibly be the beginning of the end of the flawed U.S. Supreme Court decision for the Kelo v. City of New London case in 2005.

The Kelo case involved the taking of private property by the City of New London to give to a private developer that was to develop the property for the pharmaceutical giant Pfizer. After years of litigation costing taxpayers a reported $80 million in legal costs, the City of New London prevailed, a number of homes were taken and torn down, only to have Pfizer abandon the project and leave town.
RANDY BRIGHT
COMMENTARY

America Must Have a Conservative, Christian President
Christians and Jews in the United States have seen what is going on over the past three-plus years; the indifference to Christian-Judeo beliefs, the hostility toward those of us who hold fast to them, and more recently an air of moral superiority by the secular left and especially by the Obama administration. Day after day, week after week, since the day he took office, we have seen example after example that demonstrates this disturbing and dangerous trend.
RANDY BRIGHT
COMMENTARY

Churches are Under Fire and Don't See the Fight Coming
Last year, an Hispanic congregation made an offer to buy an old restaurant in the city of Burbank, Illinois, hoping to convert it to use as a church. As a result, the city passed a new ordinance that banned churches from commercial areas of their city.

According to an article in Christianity Today, the church's attorney said that "churches do not realize the fight they're in. If you go into a commercial district, they say you are wrecking their tax base. If you go into residential, they say you're disturbing the peace."
RANDY BRIGHT
COMMENTARY

New York School Controversy Targets America's Churches
Last December, the U.S. Supreme Court refused to hear a case brought by the Bronx Household of Faith, a congregation that had for years rented and used New York City school facilities for its Sunday services.

The refusal allowed the current decision by the Second U.S. Circuit Court of Appeals to stand, which gave the City of New York the ability to ban churches from using their facilities. Under the direction of Mayor Bloomberg, who agreed with the decision, the ban took effect on February 12.
RANDY BRIGHT
COMMENTARY

Resources are Available for Churches to Battle for Freedom
It seems that a week does not go by that we do not hear of another case of discrimination or abuse of some form or another against churches or Christians. The Obama Administration's attempt to force hospitals and schools owned and operated by churches to provide insurance or funding to pay for abortions, sterilizations and contraceptives is a first of its kind in America, and it is bound to get worse if the church at large does not forcefully resist what is a clear violation of religious rights.
RANDY BRIGHT
COMMENTARY

Casino and Atheist Issues May Share a Common Theme
Most of us here in the Tulsa area are aware of the controversial Red Clay Casino that is currently under construction in Broken Arrow, a suburb of Tulsa. The project came as a surprise to Broken Arrow residents who were unaware that the casino was going to be built, igniting a firestorm of protests.
RANDY BRIGHT
COMMENTARY

Obama Administration is Trying to Strong-Arm Catholics
Last week, Catholic Churches across America did something that was unthinkable until the present administration took power in the White House. A letter was read to congregants from the Bishop of Marquette stating a refusal to obey the law.
RANDY BRIGHT
COMMENTARY

'Megacity' Growth in China Points to an Alarming Trend
We see the growing trend toward density in American cities, but nowhere is the density of a "megacity" more exemplified than in the rapid growth in China.
In an article in the Delhi Guardian, authors Paul Webster and Jason Burke describe a project currently under construction in the southwest China city of Chengdu as a "behemoth." The authors wrote, "When finished later this year, its developers proudly boast, it will be the world's largest stand-alone building. The New Century Global Centre is a leisure complex that will house two 1,000-room five-star hotels, an ice rink, a luxury Imax cinema, vast shopping malls and a 20,000-capacity indoor swimming pool with 400 meters of "coastline" and a fake beach the size of 10 football pitches(sic) complete with its own seaside village."
RANDY BRIGHT
COMMENTARY

Is Teaching the Bible on the Decline in American Churches?
Last Sunday my pastor gave us some disturbing statistics about the growth of churches in America. The study he cited concluded that church growth is very small, only about 2 percent per year on average.
The question is why? Why would the church, which has been a central focus of American life since our founding, suddenly begin losing ground?
RANDY BRIGHT
COMMENTARY

Supreme Court Supports Churches in Employment Case
The U.S. Supreme Court ruled last week in favor of a church that had fired a ministerial employee, signaling a hopeful change of attitude toward the rights of churches to conduct their own affairs according to their own beliefs.
RANDY BRIGHT
COMMENTARY

Churches Assist Their Communities in a Myriad of Ways
After hearing that the Share Christmas event at my church had provided Christmas presents to more than 260 children from low-income families, it struck me that so few people know just what an impact churches have on their communities.
It's a popular notion that all churches send missionaries to Africa, but it's just that – a popular notion. While some churches do in fact send missionaries to Africa, that is a very small part of the giving that churches do.
RANDY BRIGHT
COMMENTARY

Religious and Property Rights Top the List in the New Year
This coming year is shaping up to be perhaps one of the most pivotal years in American history. I, like a lot of Americans, have a number of things that I would like to accomplish and to see accomplished in the next twelve months.
There are two extremely important issues – religious rights and property rights – on which everything that we as Americans depend upon in order to keep our freedoms.
RANDY BRIGHT
COMMENTARY

Jesus Christ Brought Us the Most important Gift of Heaven
"In the beginning the Word already existed. He was with God, and he was God. He was in the beginning with God. He created everything there is. Nothing exists that he didn't make."' (John 1:1–3 NLT)
The Word is who the apostle Paul spoke about in Romans 1:20 (NLT) when he said:
"From the time the world was created, people have seen the earth and sky and all that God made. They can clearly see His invisible qualities – His eternal power and divine nature. So they have no excuse whatsoever for not knowing God."
RANDY BRIGHT
COMMENTARY

Evidence Shows That Man–Made Global Warming is a Hoax
The Brits have figured it out – manmade global warming is a farce – and Climategate has been instrumental in revealing the fact that data has been twisted to say something other than the truth.
The recently released British Social Attitudes report surveyed U.K. consumers and found that they are no longer willing to pay the extra money to go "green" because of their skepticism of man-made climate change. Here are some of the findings of the survey.
RANDY BRIGHT
COMMENTARY

Malicious Vandalism is Increasing Against U.S. Churches
It appears that churches are bearing the brunt of a rising tide of hate crimes as the number and severity of vandalism attacks against churches is increasing.
Thefts from churches are common, especially in the last year as copper prices have risen and the economy continues to decline. Audio and video equipment in churches have been the targets of thieves for many years, but in the last few months the crimes against churches have taken a sinister turn.
RANDY BRIGHT
COMMENTARY

Discrimination Against Churches Happens in the Bible Belt
Since the City of Tulsa has hired the new director of planning and economic development, Dawn Warrick, I think it is a given that there will be a focus on developing Tulsa's new zoning code. In my last two articles I have voiced concern regarding how churches will be treated and regulated.
It was not that long ago that a city official told me that it was considered bad public relations for the city not to go the extra distance to help churches work through the zoning and permitting process. I have no reason to believe that anything has changed in that regard with certain officials, but the new code will be developed, for the most part, by outside consultants and with the new director, and it is not altogether clear how much INCOG will be involved with the effort.
RANDY BRIGHT
COMMENTARY

Tulsa's Comprehensive Plan Will Say Little About Churches
Much emphasis is placed on the concept of community in modern planning. Planners believe that cities can and should be developed so that everyone lives in a kind of microcosm, within a region that is within walking distance of home and work and one that contains "third places" that give people a sense of belonging and camaraderie.
Since its beginning, churches have always been an important part of communities in America. They have been the traditional gathering place in cities and towns for centuries. They served as the "third place" long before the term was invented.
RANDY BRIGHT
COMMENTARY

New Director Will Start to Work on Comprehensive Plan
History was made in Tulsa on November 7 when Dawn Warrick was named Tulsa's first director of planning and economic development. Warrick comes to us after acting as the assistant director of planning in design in Louisville, Ky., and, prior to that, she was an assistant zoning and development director in Fayetteville, Ark.
Since PlaniTulsa was approved by the City Council last year, there has not been a great deal of activity on the implementation of Tulsa's new comprehensive plan into a new zoning code. One of Warrick's most immediate tasks will be to begin work doing just that.
RANDY BRIGHT
COMMENTARY

Age of Flower Towers' is a New Age Plan That Won't Work
In all the architectural trade journals I receive, I rarely see architectural designs that I like, but for the most part I appreciate the diverse creativity that comes out of the architectural profession.
This is especially true of architecture that would not have been possible even two decades ago. The advances in CADD (Computer Aided Drafting and Design) has given us the ability to design geometrically complex structures, giving birth to curvilinear shapes and forms never seen before in architecture, and new computer programs have allowed engineers to design the complex structural and mechanical systems needed to make those designs possible.
So it is not often that I take the opportunity to poke fun at architecture, but sometimes architecture needs a good dose of reality.
RANDY BRIGHT
COMMENTARY

Anti-Semitic Sentiment by Occupy Wall Street is Troubling
Nearly three quarters of a century ago, on November 7, 1938, an angry young man walked into the German embassy in Paris intent upon killing the German Ambassador. Not finding him, he instead shot and killed Germany's Third Secretary Ernst vom Rath.
Hershel Grynszpan was seeking revenge on the Germans, who during the prior week had evicted his Jewish parents from the city of Hanover, Germany. All of their possessions, including the store Grynszpan's father had owned since 1911, had been confiscated by the German police, and the family had been forced into a refugee camp across the border in Poland.
RANDY BRIGHT
COMMENTARY

America Needs a New President to Bring Back Prosperity
There is a building boom coming - maybe.
Since the moment the public perceived that Obama might become our next president back in 2008, the economy began to slide downhill. It took a steep dive shortly after he took office, and so did the amount of construction.
It wasn't just his presidency that caused the fall. For years, regulations and smart growth policies have placed a stranglehold on construction, making the conditions necessary for a crash possible. Obama's presidency, along with the Obamacare bill and his czars and their regulations, was simply the catalyst.
It is the American culture as builders and entrepreneurs coupled with capitalism that makes it difficult for even a diehard Marxist to snuff out our way of life. It is for that reason that I believe there is a great building boom in our near future, and it is the optimism that the American public is sensing with some of the candidates that are running for president that makes me believe it is true that America could still be seeing its finest days ahead. For it to take place, however, there is a lot that needs to happen.
RANDY BRIGHT
COMMENTARY

'Mixed-use' May Not Always Have a Concrete Definition
While all of these thoughts have their merit, and I understand that the article was focusing in on one aspect of sustainability, the term "mixed-use" was not well defined. Mixed use is only one ingredient of the sustainability movement. To add to the confusion, sustainability holds different meanings among different groups. To the environmentalist, it means solving global warming. To preservationists, it means keeping a historical building intact when it needs to be torn down. To a city administrator, it means densification and smart growth, which means more tax revenue. To architects, sustainability has become a structured practice, as demonstrated by the trend toward getting LEED certification for building projects in a holistic way. To planners, it means getting rid of urban sprawl and designing communities around people instead of cars. To the federal government, it means more regulations, and to the United Nations it means regulating everyone on the planet. So who can blame anyone for getting a little confused?
RANDY BRIGHT
COMMENTARY

The Impact of Churches on Urban Sprawl Sparks Debate
The conclusion that these places of worship, all apparently in presumably agricultural areas, had influenced the demographics of growth was indeed correct. All four examples, including the (Italian) Catholic Church, were examples of strong ethnic associations within the context of a place of worship. Three of the examples were not of mainstream religions found in the United States, and the fourth was apparently unique among Catholic churches. Yet Laidlaw's article will leave the reader believing that all churches must be expected to produce the same effects as Agrawal's examples, perhaps because he attended a conference where the professor spoke about churches and municipal planning.
RANDY BRIGHT
COMMENTARY

Oregon Using Farm Rules to Stop Churches from Building
I can't say I have ever heard of Aloha 1A dirt, but given the amount of protection given to it in the ordinance, it must have been some really good dirt.
When the church sought approval for their new church project, the county planning director issued a directive claiming that churches were not allowed in the Exclusive Farm Zone because it was within three miles of an Urban Growth Boundary.
Urban Growth Boundaries are established to contain development within specified areas. To prevent development on the opposite side of the line, they usually are surrounded by another area in which little or no development is allowed. In a real sense, an Urban Growth Boundary is not a line, but a swath that can be many miles wide.
RANDY BRIGHT
COMMENTARY

Professional Planners Know Don't Know Much About Churches
Several years ago, an article by Stuart Laidlaw appeared on TheStar.com website entitled Churches kickstart suburban sprawl, study shows. The opening paragraph stated, "Fast-growing churches, frustrated with the slow pace of municipal planning, often find themselves pushed into setting up shop in rural areas on the edge of town, where they end up contributing to suburban sprawl, a Ryerson University study has found."
RANDY BRIGHT
COMMENTARY

A Lack of Respect for God is Sweeping Across Our Nation
As we see the growth in government, we are also seeing a growth in corruption. At this moment, the Solyndra scandal is beginning to get the attention of the FBI and pundits are saying that the corruption may go all the way to the White House. But why should the growth in corruption surprise anyone? Many of our country's leaders no longer respect, fear or even believe in God, at least not the one in the Bible.
RANDY BRIGHT
COMMENTARY

Confusion Over 'Separation of Church and State' Persists
The problem between "church and state" just seems to be getting worse, and from all indications it's not going to get any better any time soon. The recent boondoggle created by Mayor Bloomberg's decision to prohibit any clergy from participating in the 9/11 ceremonies underscores the lack of understanding of what the "separation of church and state" actually means.
RANDY BRIGHT
COMMENTARY

Preservation of American Rights Seems 'Up in the Air'
According to an article in the Desert Sun and linked to Aviation eBrief (an online newsletter produced by the AOPA Aircraft Owners and Pilots Association), a two-and-a-half-year-long lawsuit has finally been dropped against several people and companies who allegedly flew their hot-air balloons too low over a farm in California.
JCM Farming, Inc. filed the lawsuit, according to the article, "never once having to show proof to a judge that its initial, central complaint was true: that the balloonists had flown too low over its property and caused a nuisance."
Tom Scott, the executive director of California Citizens Against Lawsuit Abuse, the attorney who defended the balloonists, said that "For $300, I can upend your life, whether there's merit or no merit to my case."
RANDY BRIGHT
COMMENTARY

We Have a Duty to Resist Regulations That are Abusive
Back during our last gubernatorial election, a lobbyist (who happened to be a democrat) told me that no one wanted to support Senator Randy Brogdon because he was "against everything." Of course, Brogdon was not against everything, he simply looked at regulations from a Constitutional perspective.
However, if that lobbyist had taken an objective look at Brogdon's position, and could set political prejudices aside, he might have come to a different conclusion. Brogdon believed that government had grown too large and that it used laws and regulations to pick winners and losers, usually at taxpayer expense.
Most people who read my columns might conclude that I am anti-regulation, that I am "against everything" that the government does, because in most cases I see more government regulations as a negative. In fact, I believe that laws and regulations are necessary and can be beneficial to society, just as the Founders did.
RANDY BRIGHT
COMMENTARY

Rural America Does Not Need this Kind of Federal 'Help'
One day we were discussing the fact that Russia was buying grain from the United States because they were unable to produce enough for themselves. Knowing that Russia was a very large and fertile country, I thought it odd that they would have to resort to buying grain from an avowed enemy.
Stan said the reason was simple. He said, (I'm paraphrasing) "In the United States, farmers work until the job is done because they get to keep what they earn. In Russia, a farmer starts driving his tractor at eight in the morning, and quits at five in the afternoon. He doesn't care if the job gets done or not because he won't earn any more or less if he only works eight hours a day."
RANDY BRIGHT
COMMENTARY

United States is Headed Down the Path Toward Marxism
America has been gradually moving away from its Constitution and toward a form of socialism for many years, and while most of us realize that things are not as free as they used to be, we may not realize just how closely our policies come to meeting the definition of Marxism.
Of course, few would admit that we are Marxist because we can still vote, we still have (somewhat) free enterprise, and we can still travel without a soldier asking us for our "papers" at a check point. And we certainly don't think of ourselves as the Communist that Karl Marx (1818-1883) was.
But before you think I've lost my senses, listen to what Karl Marx and his close friend Friedrich Engels believed government policies should be.
RANDY BRIGHT
COMMENTARY

American Churches are Facing More and More Obstacles
Last year, the National League of Cities said that municipal governments were likely to fall short of funding between $56 billion and $83 billion by the end of this year. Just recently, Reuters reported that the city of Central Falls, Rhode Island, (population 19,000) filed for Chapter 9 bankruptcy with an outstanding debt of $21 million.
Cities across the country are facing similar economic problems, albeit not so severe. However, my concern has been for some time that the need for funding has been and will in the future affect how cities will treat the churches within their borders.
I'm not saying that all cities are becoming anti-church, though I have read some accounts that were unquestionably just that. It is beyond question, though, that attitudes toward churches over the last decade or so have taken a turn for the worse, and not just in city government.
RANDY BRIGHT
COMMENTARY

Look for Refugees from California's Environmental Laws
The old saying in business is that if you want your business to be successful, study a successful business and do what they do. But sometimes it is just as profitable to look at those who are failing and don't do what they do.
The Washington Post recently printed the ten most expensive areas in the country, based on median home prices. It should come as no surprise that nearly all of them were in states where land is heavily regulated.
The highest was Honolulu, which I understand has a lot of regulations, with a median home price of $579,300. But come on, it's an island in the middle of the Pacific Ocean. Of course, it's going to be an expensive place.
RANDY BRIGHT
COMMENTARY

Repeal Obamacare, Cut Regulations and Reform the Tax Code
The next thing that needs to be done is to repeal Obamacare completely. Kill it and bury it, and even enact legislation that will prohibit anything like it to pass again. Obamacare is a political and economic nightmare. It alone has the ability to destroy our economy as well as our freedoms. We also must go back to the traditional values of the Constitution and abandon the idea that it is a "living" document. In so doing, we must reverse the flawed Supreme Court decision Kelo vs. New London, so that never again will one individual have his or her property stolen from them and given to another using eminent domain under the guise of economic benefit. In addition, we must oppose Sharia law from being implemented anywhere in the United States.
RANDY BRIGHT
COMMENTARY

Easing of Credit Created a Crash in the Housing Market
After reviewing data for the years spanning 2000 to 2007 from a number of sources including the Federal Reserve, Demographia, the Census Bureau and Harvard University, Cox observed a wide difference in home price escalation, concluding that the housing bubble affected some areas disproportionately more than others:
"In the 10 markets with the greatest rise in prices compared to income, the cost of a house rose by an average of $275,000, relative to incomes. Among the second 10 markets with the greatest price escalation, house prices rose $135,000. By contrast, in the major markets with the least rise in prices, houses increased only $5,000."
Cox observed that the areas that were more greatly affected were areas whose markets were "prescriptively" regulated instead of "responsively" regulated.
A prescriptively regulated market is one that promotes "smart growth" policies designed to prevent urban sprawl and use of the car and that promote those such as urban growth boundaries, growth management, home construction moratoria, excessive development fees, and planning.

A responsively regulated market is one with few restrictions or planning, so that the market can respond to market conditions quickly, undeterred by government red tape.
RANDY BRIGHT
COMMENTARY

Cities Putting the Heat on Churches Under Smart Growth
A few weeks ago, I received a rather urgent e-mail from a gentleman in Maryland who was asking for advice regarding a letter from his municipality stating that his church building could no longer be used as a church.

The letter stated, in part, that the"… Development Code that was adopted 9-18-06 no longer allows churches in the B-2 Central Commercial District as a principal use. The Development Code states that no building, structure, or premise shall hereafter be used or occupied with a use that is not permitted in the zoning district. Churches that were in operation prior to 9-18-06 are considered non-conforming uses and may continue to operate in the B-2 zoning district. As you are aware, the B-2 zoning district is a desirable zoning for commercial uses for example: banks, business services, day care centers, funeral homes, gourmet food establishments, retail stores, medical services, and office uses to name a few are principally permitted."
RANDY BRIGHT
COMMENTARY

It's Time to Change the Course of America in November
Back in 2005, I wrote an article about how the government was systematically cleansing certain rural areas through imposition of regulations and judicial orders. In fact, rural areas of America and other countries have been in decline for some time.
Loss of manufacturing to Mexico, China and India has played a large part in the decline. Once a large source of low-cost labor (and few regulations), small towns in rural areas provided the bulk of the manufacturing base, but when the factories pulled up stakes and left for even cheaper labor and fewer regulations overseas, small towns began to suffer severely. Businesses began to close, forcing families to leave in search of jobs. Then more businesses closed, and more people left, until eventually the grocery stores, the banks and even some schools closed. When that happens, a town is essentially finished, leaving mostly elderly populations to deal with aging and crumbling infrastructure.
RANDY BRIGHT
COMMENTARY

Construction is Critically Important to the U.S. Economy
Construction is incredibly important to local economies and to the aggregate economy of the nation. As an example, according to an article in the Denver Post, out of the 130,000 jobs that the state of Colorado has lost over the past three years, 60,000 of them were construction jobs. Prior to 2007, one out of every five jobs was construction related.
We have a long way to go to rebuild the construction industry to what it was before the crash. Job losses and business closures have been massive and across the board, including mortgage brokers, architects, engineers, contractors and subcontractors. In Colorado alone, 466 homebuilders closed their doors between 2007 and 2009.
RANDY BRIGHT
COMMENTARY

Muslims Destroy Churches or Convert Them to Mosques
During the Ottoman conquest in 1453, Mehmet the Conquerer converted it to a mosque. It was at that time that four large minaret towers were added to the structure, giving its now famous appearance. It continued to serve as a mosque until 1934, when it was converted to a museum.
When Constantinople (Istanbul) was conquered in 1453, a 16th century historian said that "churches which were within the city were emptied of their vile idols and cleansed from the filthy and idolatrous impurities and by the defacement of their images and the erection of Islamic prayer niches and pulpits…many monasteries and chapels became the envy of the gardens of paradise."
RANDY BRIGHT
COMMENTARY

American Christians Should Recognize the Dangers of Islam
Apparently Curtis has never studied what is happening in Iraq where Christians are being driven out by Muslims, or in Egypt where churches are being burned by Muslims, or in England where over a thousand churches have been converted to mosques and Sharia law is effect in many areas, or in the many places in Europe where police won't go to "no-go" Islamic enclaves because of the danger, or even at the growth of Islam in Dearborn, Michigan.
RANDY BRIGHT
COMMENTARY

Christian Churches Facing Persecution all Over the World
In Iraq last October, 52 Christians were massacred by al Qaeda guerillas in response to burnings of the Quran in the United States. Since then, up to 95,000 Christians have fled the country. Around 500,000 had already left due to persecution that has included beheadings, rapes and extortion. It is expected that in just a few years, virtually all of the Christians will have left Iraq.
This is particularly disappointing, since it was a Christian nation that was primarily responsible for freeing the Iraqi people. Obviously, there will be no church construction in Iraq and what few churches that might have been there will likely be converted to mosques, much as has been the fate of many of the churches in Europe.
RANDY BRIGHT
COMMENTARY

The Densification of Cities May Actually Facilitate Obesity
Newgeography.com recently published an excellent article by Phil McDermott entitled Where Do the Children Play, in which he challenged the current thinking that densely developed cities are good for our health. He contested the conclusions of a study by the New Zealand Public Health Advisory that "cited four principles for healthy urban planning based on the density of development: urban regeneration, compact growth, focused decentralization and linear concentration. The aim is less time in cars and more use of active transport."
McDermott points out poor health in densely developed environments can be a result of "traffic volumes, strangers on the street and lack of outdoor play space" and that in those environments there are disadvantages that include, "insufficient space, internal noise, lack of natural light, lack of privacy, inadequate parking, inadequate indoor play space and the potentially hazardous nature of balconies." All of those disadvantages, by the way, are for the most part solved by less densely developed urban areas, the suburbs that are being blamed for unhealthy lifestyles.
RANDY BRIGHT
COMMENTARY

Architects with Integrity Should Challenge Sustainability
Each year, the American Institute of Architects (AIA) holds its annual convention at a different major city each year and this year it was in New Orleans. Over the past several years, the convention has focused on sustainability issues and this year was no different. The keynote speaker was Thomas Friedman, (who is not an architect) who sounded the warning that architects and others must fundamentally change to prevent an environmental calamity.
Friedman said that a green revolution is in the interest of national security, and appealing to the patriotic said, "Green is the new red, white and blue – don't let anyone tell you otherwise," and "ultimately, we need to make the word 'green' disappear. There should be no such thing as a 'green' car – it's just a car, and you can't buy it otherwise."
RANDY BRIGHT
COMMENTARY

A Relationship with Jesus is the Real Source of Joy in Life
Having inadvertently become a student of urban planning, each day I go to several websites to read articles and to see what planners think about trends and what demographers have discovered with statistics.
Each website has their own agenda, naturally quite opposite from each other, and it is interesting to see how some of the contributing authors have deep-seated views, while others are only interested in proving their points by ridiculing those who oppose their own.
The common theme that runs through all of them is this: if you believe as I believe, and do as I think you should do, the world will be a better place.
RANDY BRIGHT
COMMENTARY

New Urbanism Advocate Doesn't Understand Core Issues
I find it amusing when I discover there are people out there that are writing about New Urbanism that know so little about it. Such is the case with New Urban Mom, who took me to task about an article I wrote in January of last year concerning a paper written by an Urban Planner Ruth Durack.
First of all, I don't know who New Urban Mom is; she apparently does not share her name with her readers, so for brevity I'll simply call her NUM, with no disrespect intended.
NUM posted an article on her website on May 2 entitled, "New Urbanism and the Inflexibility Myth," and in so doing completely misinterpreted the article I had written and in fact misstated my position on New Urbanism.
RANDY BRIGHT
COMMENTARY

Hope Christian Academy Prepares to Open in Skiatook
I have long advocated the idea that churches should be doing more for their communities, especially in the area of education. The future of our country depends upon the current generation of children learning not only the right things, but also learning the right moral and work ethic. There is nowhere better for a child to be educated than under a Godly and Christian system.
So I was very happy to learn that there will be a new Christian school opening in August of this year in Skiatook. The school's founder, Sabrina Miller, an associate with Immanuel Baptist Church, has felt the calling to open the new school, Hope Christian Academy.

Pointless Regulation Adding to America's Failing Economy
Architects are beginning to realize that prescribing energy-saving technologies and techniques is creating unexpected professional liabilities. In the 1980s, architects were convincing clients that incorporating solar energy equipment and design techniques into their buildings would reduce their energy costs. Lawsuits followed when the savings never materialized. Now architects and engineers are being sued as their "green" designs are not performing as expected.

Florida Passion Play Shows the Important Story of Jesus
I have just returned from Wauchula, Florida, after my annual trip to see the Story of Jesus Passion Play. This is the fourth year that I have attended, and even after seeing the play a total of eight times, it is just as fresh and enriching as it was the first time I saw it.

America is Rapidly Moving from Capitalism to Communism
America has been gradually moving away from its Constitution and toward a form of socialism for many years, and while most of us realize that things are not as free as they used to be, we may not realize just how closely our policies come to meeting the definition of Marxism.
Of course, few would admit that we are Marxist because we can still vote, we still have (somewhat) free enterprise, and we can still travel without a soldier asking us for our "papers" at a check point. And we certainly don't think of ourselves as the Communist that Karl Marx (1818-1883) was.
But before you think I've lost my senses, listen to what Karl Marx and his close friend Friedrich Engels believed government policies should be.
RANDY BRIGHT
COMMENTARY

In a Danger-Filled World, America Must Support Israel
Israel, from the time of its rebirth in 1948, has been surrounded by enemies who have been intent upon destroying it. But now it is facing far more than it ever has.

If you pay close attention to the news and to current events, it is evident that political, economic, religious and military forces against Israel are growing.
Israel is becoming a richer nation and is likely to become much richer due to the relatively recent discoveries of oil and natural gas both in Israel and just off its shores. But Russia desperately needs to sell its gas and oil resources at prices that will allow it to be profitable for them, and it also needs to sell arms from its military industrial complex. When Israel places its oil and gas on the market, prices could dip to a point low enough to decimate the Russian economy. Since one of the goals of Vladimir Putin is to rebuild Russia's military, it cannot allow Israel's oil to reach the market.
RANDY BRIGHT
COMMENTARY

Good News and Bad News for Church/City Relationships
There is both good news and bad news on the issue of discrimination against churches by cities.
The bad news first.
It appears that the number of discrimination cases is escalating and cities are coming up with new and creative ways to prohibit churches from building or to even cause them to close their doors. It is as though there is an unwritten playbook being passed from city to city that shows how to evict a church.
RANDY BRIGHT
COMMENTARY

Unfulfilled Promises by Rural Developers Caused Problems
We've all seen carpetbaggers in spaghetti westerns selling worthless snake oil products from a covered wagon, who quickly left town before it was discovered that that little bottle of elixir really couldn't cure the gout with just one dose.
In the 1960s and 70s, and even into the 80s, the carpetbaggers of the time were land speculators who bought large tracts of inexpensive rural land, subdivided it, then sold it off using high pressure sales tactics that usually involved offering a small gift for listening to their sales pitch.

It was a time when Americans were becoming more prosperous, and many were looking for a quiet country setting for a second home or to build a retirement home.
RANDY BRIGHT
COMMENTARY

March 11 Earthquake in Japan Similar to 1923 Disaster
We are all watching the news in astonishment at the power and destruction of the 8.9 earthquake that hit Japan on March 11.
This is the second earthquake in less than a century that has brought mass destruction to the Japanese islands.
The first one, the Great Kanto Earthquake, struck during the lunch hour on September 1, 1923, when a 7.9 (or possibly an 8.3) magnitude earthquake struck and shook the area for up to ten minutes. There were 57 recorded aftershocks.
RANDY BRIGHT
COMMENTARY

Census Figures Conflict with the 'Wisdom' of City Planners
I hope Tulsa's city planners are taking a hard look at data recently released from the 2010 Census because it paints a much different picture of where growth is occurring than the urban planner crowd has been telling us.
Urban planners have been telling us for years that population growth will necessarily be in urban areas, primarily because of changing demographics and the development of light rail. But the Census is showing that their predictions of urban growth in favor of suburban growth were simply incorrect.

Cities and States Race to Cancel High-Speed Rail Fiascos
Despite Obama's proposal to spend $53 billion on high-speed rail, the fact that our nation's debt just exceeded its GDP and states like Wisconsin are fighting unions and an AWOL Congress, we are seeing glimpses of sanity here and there.
One of those is New Jersey Gov. Chris Christie, who recently cancelled the $8.7 billion Hudson River tunnel project because it was over budget. His advisors estimated that the cost of constructing the tunnel could have cost over $14 billion. Christie cited Boston's "Big Dig" that cost nearly ten times its original estimated cost of $2.8 billion as an example of what he wanted to prevent.
We can see another glimpse of sanity in the state of Florida, where newly elected Gov. Rick Scott has recently cancelled a high speed rail line that was to have linked Tampa with Orlando.
Scott rejected $2.4 billion in federal funds to build the rail line because it posed a substantial risk to Florida taxpayers who would have been forced to pay for cost overruns that are typical for this type of project.

PlaniTulsa Needs to Have a Respect for Property Rights
Those who watched or participated in the PlaniTulsa comprehensive planning process are aware that there were a number of workshops held to solicit public opinion about what was being planned.
It is a process I believe to be flawed, because it is prone to favoring one idea over another and as such, can produce outcomes that were planned in advance.
Apparently Andres Duany agrees, but not for the same reason. He popularized the concept of the charette, or workshop in our case, but now is promoting a new concept that he calls subsidiarity.
In an article in Architect (The Magazine of the American Institute of Architects), the author's byline was "Andres Duany is souring on what he sees as excessive, obstructionist community engagement in urban planning."
In that article, entitled "Control the Masses," Duany was quoted saying that subsidiarity is "the design of decisions: what issue, by which people, and when… The smallest group at the latest point in time that can competently make a decision …thus we're evolving participatory planning towards a more intelligent democracy."
RANDY BRIGHT
COMMENTARY

New Tulsa 'Planning Director' Will be a Powerful Person
My Google Alerts picked up an interesting, but lengthy, article by Mike Easterling that effectively demonstrates that we are likely to see a big shakeup in how planning is done downtown. At issue is the role that INCOG will play in providing zoning code conformance analysis of proposed projects.
Some speculate that INCOG will be phased out in favor of creation of an in-house staff that would take over INCOG's duties. I thought that was made clear when the draft of the Comprehensive Plan was published. The text of the document suggested a diminished role for INCOG, not outright dismissal, but my interpretation of the text seemed to indicate that INCOG would become less important or involved in planning issues. Instead, I believe that INCOG will eventually only be used as a source for maps and other records, and even that role will eventually disappear.

Let's Not Fall for the Bad Science Around Global Warming
Our recent record setting snowstorm is the latest excuse for Al Gore to claim that global warming was a real man-made problem.
But hold on, Al, it just ain't so.
When I was in college, one of the books we were required to read was "How to Lie with Statistics". The essence of the book was that you could take truthful statistics and twist them to prove anything you want, even if it was false. I believe that is exactly what has happened with the movement to prevent man-made global warming.

The Constitutional Rights of Churches are Still be Denied
On the heels of a great victory for the Religious Land Use Act (RLUIPA) in the case involving Rocky Mountain Christian Church, it didn't take long for another church to be denied a permit to build.
This time it is a small congregation, All Souls Church of God in Christ, near Atlanta, Georgia, who wanted to build an 8,400-square-foot building on a 5-acre tract of land. After renting storefront space for the past ten years, the congregation has purchased land and saved sufficient funds to build. Prior to purchasing the land, the church verified that a church could be built according to local zoning codes.

Court Decision Favors Rocky Mountain Christian Church
Last November, I wrote about the case of Rocky Mountain Christian Church (RMCC) in Boulder Colorado, and also did a one-hour show on OK-SAFE's American in the Balance Internet radio explaining how important this case was to the freedom of churches all across America, and how critical it was that the Supreme Court not hear this case.
The good news is that the Supreme Court has declined to hear the case.
The reason that I did not want RMCC's case heard is simple. Since the addition of two liberal judges, I felt that there was a more than likely chance that the RLUIPA (Religious Land Use and Institutionalized Persons Act) would be declared unconstitutional, leaving hundreds of churches unprotected from being unfairly treated with onerous zoning codes.

Maybe Churches Should Brag About Helping Communities
There is one thing that I can think of that churches are really lousy at doing and that's bragging. Remember that old saying, "it ain't braggin' if it's the truth?"
In last week's article, I wrote about the growing trend to demonize churches as being a burden on society. It doesn't take much of a Google search to turn up complaints against churches and more than a strong suggestion that churches aren't paying their fair share of their burden on society because they don't pay property or income taxes. And that is leading to some real discrimination against churches.

Tax Exempt Status is Making Churches a Target for Cities
If it weren't bad enough that many cities in America are plowing ahead with new zoning codes that promote - or even enforce - high density development that are very unfriendly to churches, now churches are being attacked because they are tax-exempt.
Cities have been in financial trouble for several years due to the current recession. When the Great Depression hit in the 1930s, Congress created laws that allowed municipalities to declare bankruptcy, which eventually evolved into the current Chapter 9 of the U.S. Bankruptcy Code. Since the time that the laws were first enacted, about 500 municipalities have declared bankruptcy.

Tulsa Beacon Adventure Passion Play are 2011 Goals
At the close of 2010, I am in my tenth year of writing for the Tulsa Beacon, and I hope that Charley Biggs, who is a good friend and a great editor, will continue printing it for many years to come.
Most of my readers know very little about me because, to be frank, I intend it to be that way. I don't share much about my family because we want our privacy. But I thought I might at least share a few things with my readers, and perhaps that may help them understand why I continue to write for the Beacon.

Understanding the Love of the Father Son and Holy Spirit
"In the beginning the Word already existed. He was with God, and he was God. He was in the beginning with God. He created everything there is. Nothing exists that he didn't make." (John 1:1-3 NLT)
The Word is who the apostle Paul spoke about in Romans 1:20 (NLT) when he said:
"From the time the world was created, people have seen the earth and sky and all that God made. They can clearly see his invisible qualities - his eternal power and divine nature. So they have no excuse whatsoever for not knowing God."
Could Paul have possibly understood how utterly profound his statement was, when the sky contains an estimated 100 billion galaxies, each with billions of stars? Or that our bodies are composed of highly complex DNA, genes and chromosomes, the blueprint of our humanness? Or that scientists consistently discover more and more things in the universe that exhibit a perfect mathematical precision?
What urban planners have not even considered, however, is the kind of population growth that is occurring, and what the demographics may actually be in twenty to thirty years. It is astounding that they have yet to realize how the existing cultural evolution to Islam will dramatically change their demographic models.

To my knowledge, since its passage in 2000, it has been challenged and largely upheld by a number of lower courts, and it has been extremely valuable to churches that have been discriminated against in zoning cases.

However, I believe that if it reaches the Supreme Court, it will likely be declared unconstitutional. There is precedent to that suspicion. Most people don't realize that the RLUIPA was a result of the voiding of a similar law, the Religious Freedom Restoration Act of 1993 (RFRA).

If Everything is About 'Me', our Republic is in Jeopardy
As such, a church building is a powerful expression of freedom of religion and because most people are familiar with the symbol of the cross, they get the message that Jesus died for us, even if they don't totally understand why. We are free, at least for now, to place crosses on our churches.

What Happens Now That PlaniTulsa Has Been Passed?
Last week on Fox News, a commentator was interviewing a man from the Freedom From Religion Foundation who said that it was not true that America was founded as a Christian nation. He was either lying or completely ignorant of the facts.
Not that things aren't insane enough as it is, and in the world of zoning and land regulation, things don't get much nuttier than on the east coast.

It's Time to Take Back the Christian Heritage of America
But in 1996, Boulder County adopted a new zoning code, the Boulder County Land Use Code that was the eventual result of the adoption of the Boulder County Comprehensive Plan in 1978.
In the Introduction to the Comprehensive Plan it states, "Since its initial adoption in 1978, the overall philosophy of the Plan has changed very little… growth should be channeled to municipalities, agricultural lands should be protected, and preservation of our environmental and natural resources should be a high priority in making land decisions."
Later in the Plan, it discusses how development will be done around CSA's, Community Service Areas, which it defines as a "boundary line drawn around a municipality within which a city expects to accommodate future urban growth." It also says, "land outside CSA's and their transition areas will remain rural; urban services will not be extended there and zoning will prohibit urban development and densities…"
According to an article last fall by Joel Kotkin in Forbes.com, California is paying its bills with IOUs, its credit rating is shot and instead of it producing the seventh largest GDP in the world as it has in the past, it's more like Argentina.
New Urbanism was one of those movements that saw its greatest growth during the years that global warming was accepted as a fact. As a point of fact, one of the key ingredients of New Urbanism is to reduce (or to some of the more radical, eliminate) the use of the car, because the movement said that cars were causing global warming. Of course, even though they will eventually give up global warming (very quietly I think), they will find other justifications for their beliefs.
So my point is, just because the myth of global warming goes away, the Green movement, New Urbanism, LEED, and a whole host of industries that have reinvented themselves won't. There's simply too much money and pride invested in it.

One Problem with New Urbanism is Its Lack of Flexibility

The Divine Plan Was for Jesus to Overcome Death

E-mails Respond to Column About Global Warming Fuss
She writes, "The geography for New Ruralism can be generally defined as rural lands within urban influence; the larger the metropolis, the larger the field of influence. The geographical structure of metropolitan regions extends out from the urban-rural interface and the rural-urban fringe to exurbia and beyond, to urban-influenced farmland."

Now is Not the Time to Restrict Residential Growth in Tulsa

PlaniTulsa Releases Its Plan That is Pure New Urbanism
On August 6, the Miami City Commission voted to kill Miami 21, what would have been their new Comprehensive Plan, when two commissioners voted no to its final approval.

Maryland Church Faces Regulations and Much Higher Costs
As the City of Tulsa approaches the point that it will re-write or revise its zoning ordinances, it would be good for city staff and residents to consider not only what the impact of high-density development can be, but the position it places churches when they want to maintain a presence in a city that gives them no room to grow.
His e-mail was lengthy, but to be brief, here were the three points that he made.
First, separation of church and state has led to laws that protect churches from limitation by regulation. Second, form-based codes don't regulate churches. Third, form based codes are about giving people choices in regards to location, etc..
Well, Samuel was quite upset with his people, because they had never had a king. They had always relied on God. But as was his custom, before he would do anything, he decided to talk it over with God.
The stated purpose of this bill (which was 1,500 pages long and was rushed through the House without anyone reading it) is to reduce CO2 levels in the atmosphere and to reduce the effects of global warming. This would be done over a 40-year period, starting with a 3 percent reduction below 2005 levels of CO2 by the year 2012, then 17 percent by 2020, 42 percent by 2030, and 83 percent by the year 2050.
Were there any surprises? Not really. The interpretation of the votes, in addition to the information from the Detailed Mapping Workshops and the phone interviews that were done earlier, was that Tulsans wanted development to be focused on downtown and to bring light rail to Tulsa.
It seems inappropriate to be announcing specific plans before the votes on the four scenarios have even been announced, but I don't think it is inappropriate to begin asking how the new comprehensive plan or the new zoning code will treat churches.
The next step in the process of Tulsa's transformation after the completion of the Comprehensive Plan will be to re-write our zoning codes.

As we write the new zoning code, we have a unique opportunity to set ourselves apart from other cities, and if we are going to set as a goal to grow as a city, we should adopt policies that gives people the desire to invest and live here.
The writers eluded to the eminent domain issue, eerily prophetic of Kelo vs. New London, when they wrote, "The interpretation of the "takings clause" (which has sometimes been construed to prohibit governmental restrictions on the use of privately owned land)…is therefore a crucial matter for future land-use planning and regulatory programs…It is time that the U.S. Supreme Court re-examine its precedents that seem to require a balancing of public benefit against land value loss in every case and declare that, when the protection of natural, cultural, or aesthetic resources or the assurance of orderly development are involved, a mere loss in land value is no justification for invalidating the regulation of land use."
Assuming my friend's estimate of 80,000 riders per day is correct, and assuming that the total is a conservative 2 million, where does that place the percentage of the population that uses light rail? Around 4 percent....

Is Light Rail Beneficial to Our Cities?
Since it looks like the new Tulsa Comprehensive Plan will include light rail mass transit, I thought it would be interesting to present the highlights of a report by author Randal O'Toole entitled, "Rail Disasters 2005," to describe the outcome that we can expect. This is especially important in view of the budget cuts that Mayor Taylor recently submitted to the City Council.
If Tulsa is having trouble keeping the lights on, so to speak, why would we consider an expensive system like light rail.

Light Rail Transportation Has Failed to Meet Expectations
"You are going to be hearing and seeing more in the coming months and years about light rail in Tulsa, since there are those who see it as a necessary component of the new comprehensive plan that will follow a New Urbanism model. John Fregonese, our planning consultant is an advocate of light rail, and he will undoubtedly vision it in Tulsa's future….
According to the report, "Only 21 percent of employees in the top 98 metro areas work within three miles of downtown, while over twice that share (45 percent) work more than ten miles away from the city center. The larger the metro area, the more likely people are to work more than ten miles from downtown; almost 50 percent of jobs in larger metros like Detroit, Chicago and Dallas locate more than ten miles away on average compared to just 27 percent of jobs in smaller metros like Lexington-Fayette, Boise, and Syracuse."
After watching PlaniTulsa, I don't think that there is any doubt that that is exactly where this city is headed. In my opinion, the decision to lead Tulsa in that direction had already been made far in advance of that seminar or the hiring of the comprehensive planning consultant.
This is truly a life-changing event to see, and is a must-see if you are in Florida during the play season. You can see some clips of the play at www.storyofjesus.com, but they don't do the real thing justice. It must be seen to be appreciated.
America has been gradually moving away from its constitution and toward a form of socialism for many years, and while most of us realize that things are not as free as they used to be, we may not realize just how closely our policies come to meeting the definition of Marxism.
"The trend toward New Urbanism will continue to gain ground, as it has been for several years. Look for small and large cities alike to adopt new zoning codes that are form-based, and look for cities like Tulsa to create " no-build" zones in order to force more construction into smaller areas. For many cities, this tactic will not be a choice, as there will be many more regulations forced on cities that take federal funds."

"I am certain that I am like millions of other Americans, working hard to maintain a positive outlook for our country, but observing our government in Washington, each day find it more difficult to do so. One opinion of mine has not changed, and that is that we are where we are because our nation's most influential leaders, as well as a majority of our population, no longer fear God. It was our Constitution that codified the belief in God of our ancestors and for hundreds of years as our population grew from the massive influx of immigrants, America's inhabitants, regardless of race or ethnicity, found e pluribus unum in their belief in God and our Judeo-Christian roots.
"The bad news is that construction will drop off in 2009, perhaps even more than Murray's
predictions given the backlash to earmarks in the stimulus plan and the nation's declining
confidence in the Obama administration. And in the same issue of Architectural Record, there
are articles giving architects advice on how to survive a recession, given that 9,600 architects and
It will be critical for all Christians to be prepared, because even though it could be a very painful time for us, I am optimistic that it will be a time of great opportunity to spread the Gospel and get this nation centered back upon God. The last thing that Christians should be doing is panicking or allowing their lives to be filled with gloom. That's what people who have no hope do.
In the New Living Translation Bible, it says, "My people are being destroyed because they don't know me."
God, through his prophet Hosea, was accusing his priests of misleading His people into an idolatrous life that excluded God.
We are witnessing a parallel to this scripture as we watch our nation's leaders take this country further away from God and further away from the Constitution that He clearly gave to us.
The author of The 5000-Year Leap writes, "No principle was emphasized more vigorously during the Constitutional Convention than the necessity of limiting the authority of the federal government. Not only was this to be done by carefully defining the powers delegated to the government, but the Founders were determined to bind down its administrators with legal chains codified in the Constitution."
The context in which I used the word in the article was in regard to the systemic erosion of our rights and freedoms as posed by those on the left who are intent upon taking this country to socialism."
W. Cleon Skouson, in his book The 5000 Year Leap, gives a list of examples of these rights:
"The right of self-government.
The right to bear arms for self-defense.
The right to own, develop and dispose of property.
The right to make personal choices.
The right of free conscience.
The right to choose a profession.
The right to choose a mate.
The right to beget one's kind.
The right to assemble.
The right to petition.
The right to free speech.
The right to enjoy the fruits of one's labors.
The right to improve one's position through barter and sale.
The right to contrive and invent.
The right to explore the natural resources of the earth.
The right to privacy.
The right to provide personal security.
The right to provide nature's necessities - air, food, water, clothing and shelter.
The right to a fair trial.
The right of free association.
"The duty to honor the supremacy of the Creator and his laws.
The duty not to steal or destroy the property of another.
The duty to be honest in all transactions with others.
The duty of children to honor and obey their parents and elders.
The duty of parents and elders to protect, teach, feed, clothe, and provide shelter for children.
The duty to support law and order and to keep the peace.
The duty not to contrive through a covetous heart to despoil another.
The duty to provide insofar as possible for the needs of the helpless - the sick, the crippled, the injured, the poverty-stricken.
The duty to honorably perform contracts and covenants both with God and man.
The duty to be temperate.
The duty to become economically self-sufficient.
The duty not to trespass on the property or privacy of another.
The duty to maintain the integrity of the family structure.
The duty to perpetuate the race.
The duty not to promote or participate in the vices which destroy personal and community life.
The duty to perform civic responsibilities - vote, assist public officials, serve in official capacities when called upon, stay informed on public issues, volunteer where needed.
The duty not to aid or abet those involved in criminal or anti-social activities.
The duty to support personal and public standards of common decency.
Perhaps if Americans were taught, or they would finally realize, what their inalienable rights and inalienable duties were, we would not be watching in virtual helplessness or apathy the wasteful and unconstitutional behavior we are witnessing in Congress now. What we are seeing is nothing more than the birth of socialism."
Jefferson thought it immoral to pass on debts from one generation to the next, writing, "we shall all consider ourselves unauthorized to saddle posterity with our debts, and morally bound to pay them ourselves; and consequently within what may be deemed the period of a generation, or the life (expectancy) of the majority."
Mann quoted Peter Marshall who said, "The time is come, it now is, when we ought to hear about the duties and responsibilities of our citizenship. America's future depends upon her accepting and demonstrating God's government.""
When the Constitution was written, it gave Americans a freedom that had never existed in history. Never before could individuals enjoy the kinds of freedoms that the Constitution guaranteed, and this was at a time when "enlightened" Europeans were embracing socialism, in particular in France, where the bloody and failed French Revolution was taking place."
About a year ago I attended a conference held by the City of Tulsa, and it was there that I first heard some of the code words that are normally associated with New Urbanism spoken locally. After the meeting I spoke to State Rep. Lucky Lammons and I gave him an explanation of what New Urbanism was. Standing in our circle was one of the speakers of the conference. When I told Lucky that all of this came from the U.N.'s Agenda 21, she immediately replied, "that's right.""
The introduction to the report states, "Over 650 dissenting scientists from around the globe challenged man-made global warming claims made by the United Nations Intergovernmental Panel on Climate Change (IPCC) and former Vice President Al Gore." It pointed out that there was a growing body of evidence that indicated that global warming fears were not being realized and that there were more and more scientists who not only were skeptical of man-made global warming, but clearly rejected the notion that there was "consensus" or that the issue was "settled," as Al Gore claims.
The workshops consisted of roundtable discussions about how the future growth of the city should be done. Participants were given stickers representing various types of buildings and areas, such as duplexes, live/work units, mid-rise mixed use, mid-rise office, office over retail, plazas and rail stations. The stickers were placed on an aerial map of Tulsa to show where they
In the first workshop, this person asked if there were any stickers representing churches, and was told that there were none included in the packets. When this person asked where churches would be allowed, the answer given was that Tulsa did not need any more churches.
As I write this article on the Thursday before the elections, I obviously don't know what the outcomes will be, but I can say that regardless of the outcomes I have come to this conclusion: our nation's churches and Christians have a huge job ahead of them.

Never before have we come so close to losing our Christian–Judeo status than we have with this election.

Even if conservatives win elections from local to presidential, the battle isn't over. Liberals will continue to attempt to push the church and God out of America, destroy Godly family values, and turn this nation into a socialist state.

Liberals are determined to bring about Franklin Delano Roosevelt's "Second Bill of Rights," They have been trying to since he announced it at his 1944 State of the Union Address. In it, he stated that each American was entitled to necessities that would allow the "pursuit of happiness."
As I write this article on October 23 for the October 30 edition of the Beacon, by the time you read this we will thankfully be only a few days away from the election. All of the presidential election campaigns in recent memory have been unpleasant and tiresome, but this one is much, much different than the others.

There is so much at stake in this election. This one has the potential for completely changing our way of life in this country. Senator Obama is a socialist, a Marxist, and has made it no secret that he will make big changes to reflect his views.

He has stated that his first act would be to sign the Freedom of Choice Act, wiping out decades of hard work by people who have been trying to stop the holocaust of abortion in this country. He is in favor of any type of abortion. All abortion is heinous, but he even favors the most heinous of all, partial birth abortion, which is just a euphemism for infanticide.
There are still a lot of undecideds left in this election between Barack Obama and John McCain. To me, it is a clear choice between two extremely different paths, and the choice is very easy to make because I am old enough to remember what a bad economy is like.

When I moved to Oklahoma in 1982, the prime interest rate was around 22 percent. This was President Carter's and his Federal Reserve Chairman Paul Volker's solution to solving the problem of inflation. They believed that raising the interest rate would slow the economy down, reducing the demand for cash. It worked far too well, so well in fact, that Jimmy Carter invented the Misery Index.

It was a totally unnecessary action that hurt the middle and lower classes, but enriched the upper class. But that was part of the plan as well. They believed that the upper class would reinvest their earnings in America's businesses, but those people were so afraid of what the economy had become that they stopped investing.
So, did our politicians, beginning with the Clinton administration, decide to provide housing to millions of people who could not afford the homes they were purchasing out of duty to the U.N. Charter, out of altruistic concern, or to empower themselves?

Why is it that America has become such a lemming? Why do we listen to people who are only interested in enriching themselves, or in the case of the UN, want to create a massive transfer of wealth from our country to other countries? Why has the greatest country ever created, by the grace of God himself, want to abandon its principles to an inferior governmental system (socialism) that has always failed?

I think the answer is, we as a nation have lost our fear of God. More to the point, most of our politicians have lost their fear of God. They do not care about the people they were elected to serve.
In the late 90s, the church made an application to install a parking lot on a 5.5–acre vacant lot adjacent to its facilities.

The new parking was badly needed to address safety concerns for its growing congregation, many of whom had to cross a busy highway on foot to reach the church.

The city rejected that application as well as two other applications, and also rejected a mediated settlement between the church and the city that would have allowed the parking lot to be built.

In the process, the city required the church to produce expensive reports "related to the aesthetics, drainage, air quality and traffic impact" of the parking lot, and the city's own traffic engineer's report that it would improve traffic conditions. All were ignored.
In one of my conversations with John Fregonese regarding the importance of our city's churches, he said that the Religious Land Use Act should serve to protect church's rights.

RLUIPA, or the Religious Land Use and Institutionalized Persons Act, was enacted in 2000 after an earlier law, the Religious Freedom Restoration Act (RFRA) of 1993, was declared unconstitutional by the 1997 Supreme Court case of City of Boerne v. Flores.

In that case, the city had refused a permit for the expansion of a church in an historic district, and the Court ruled Congress was only empowered to enforce the Fourteenth Amendment (due process and equal protection of the law), and that specific treatment of religion had not been identified in the RFRA.
In his book Democracy in America, deTocqueville wrote this famous saying:

"I sought for the greatness and genius of America in her commodious harbors and her ample rivers, and it was not there; in her fertile fields and boundless prairies, and it was not there; in her rich mines and her vast world commerce, and it was not there. Not until I went to the churches of America and heard her pulpits aflame with righteousness did I understand the secret of her genius and power. America is great because America is good. And if America ever ceases to be good, America will cease to be great."

Isn't that where we as Tulsans are today? Part of a great country because of our faith? Because our prosperity came from God, not from our own works? Or will we shrink back from opposition and get apathetic like the Jews of Haggai's time, and suffer the consequences? Are we going to rely on a comprehensive plan that passively excludes churches to make us prosperous? Or are we going to write one that protects our churches so that God will bless us? Tulsa has always been a city of churches and has been blessed because of it; let's keep it that way.
It seems like yesterday that I began writing for the Tulsa Beacon just days after the 9/11 attack. This is the first article that I wrote for Charley Biggs was for the October 10, 2001, issue.

Though I have learned much about the root cause of that attack, Islam, I can't say that my opinion has changed much, if any, since then. Here's the article, titled "Churches Concerned About Safety," edited just a bit for length:

"Since the tragic attacks in New York and Washington, there has been little talk about how safe we are in our churches, but I would bet that many of us are thinking the unthinkable, 'what if my church is attacked?' I think we have all learned from recent events that we can no longer say with certainty that "it will never happen here".
Because Atlanta did not meet federal standards for air quality under the Clean Air Act, the EPA forced Atlanta to take measures to clean up its air by withholding federal highway funding.

Angela M. Antonelli, the author of the chapter "Lessons from the Atlanta Experiment" in the Heritage Foundation study, stated that, "Although since 1995, state after state has been moving toward growth management policies designed to rein in development, what is unprecedented is the extent to which growth management efforts in Atlanta are being led by the federal government. Atlanta's recent experience reflects a chilling trend toward federal takeover of metropolitan regions, with unpredictable consequences for the freedom of the citizens to live and work as they choose."

Atlanta was forced by the federal government to come up with a comprehensive plan to show how they were going to solve their air quality problems. One of the components was light rail, which was offered to the federal government, not as a real solution to the problem, but as a way to get them to approve their plan.
The chapter begins, "For more than decades, officials in Portland, Oregon, have been implementing a growth management agenda that is specifically designed to shape patterns of land use. Although the "urban growth boundary" (UGB) around the metropolitan area is the best–known feature of Portland's approach, its agenda also includes creating strong regional government, emphasizing government–built light rail rather than highways, and funding programs that contain urbanization by increasing population density in the metropolitan area."

"Smart Growth advocates frequently cite Portland as a model of what all communities should be doing to control sprawl. They claim its style of growth management offers many potential benefits: It will protect rural farm and forest land from development, reduce the costs of development by encouraging more efficient use of urban infrastructure, and reduce traffic congestion through mass transit serving higher population densities. Moreover, this approach will provide affordable housing while preserving open space and scenic vistas. "

"Notwithstanding their praise, Portlands 20–year commitment to smart growth has failed to achieve most of the predictions. Its approach has been ineffective in limiting suburban development, and it actually has intensified several of the city–s most troubling problems, such as traffic congestion and a lack of affordable housing. "
One of the appeals of New Urbanism is that it increases property values; in fact, everyone's property values within the doughnut hole will begin to climb soon after the no–build zones are imposed, because there would be an automatic (and artificially imposed) land shortage.

But, it's a two–edged sword. Someone who sells their property at a higher profit than they would have expected under the old zoning system will be quite happy about it until they go to buy a new property, whose value has also increased. The alternative is to move outside the doughnut, beyond the reach of the new zoning codes, where property values are not being artificially inflated.

Ironically, that is exactly what has happened in cities that have adopted a zoning code that seeks to force development within strict boundaries. Ironic, because it actually inspires the urban sprawl that New Urbanists detest so much, and has led to declining city populations.
These are important codes to get familiar with, because each represents what we may be seeing in the coming years in Tulsa.

The Dallas code is a form–based code, which the The Form–Based Code Institute (FBCI) defines as "a method of regulating development to achieve a specific urban form. Form&$150;based codes create a predictable public realm primarily by controlling physical form, with a lesser focus on land use, through city or county regulations…Form–based codes address the relationship between building facades and the public realm, the form and mass of buildings in relation to one another, and the scale and types of streets and blocks."

The Dallas code differs from the SmartCode, which is also a form–based code, in that it is not transect–based and does not impose growth boundaries. One purpose for a growth boundary is to force the eventual "build–out" of the area that the growth boundary defines, increasing the density of construction primarily through mixed use, multiple storied buildings. Another purpose is to reduce the use of the automobile by restricting parking and encouraging the use of mass transit.

That the Dallas code does not include a growth boundary should come as no surprise. As one author wrote in Architectural Record, "Texans are never going to abandon their cars. Deep down they believe that legs are purely decorative and the world looks best at 60 mph with the top down."
The Dallas code, which has not yet been adopted, was generated through the forwardDallas! comprehensive planning process, much as the City of Tulsa is doing now with PlaniTulsa.

It states in its Purpose section that it is "not intended to preclude the use of planned development districts" but that it "is intended to create walkable urban neighborhoods where higher–density mixed uses and mixed housing–types promote less dependence on the automobile" and that "these areas are intended to transition successfully to existing neighborhoods through judicious mapping of permitted districts".

Perhaps the real question about form–based codes is what their long-term impact will be. In my opinion, there are some very good things in form–based codes, but there are also some serious problems as well.

Form–based codes can become "conformity not creativity" based codes. If standards are too stringent and administrators enforce them excessively, it can squash the diverse nature of design that architects and building owners may wish to express.
Here are the last of the Ten Solutions as they appeared in 2006, with Mr. Filmonowicz's (SF) comments following each one.

"6. The immediate construction of massive new solar and wind power generating capacity all across America, including neighborhood scale and small wind turbines that can be incorporated inconspicuously into the roofs of buildings. Also, the immediate installation of new hydropower generating capacity in the form of coastal wave and tidal energy capture."

SF – "The practice in recent decades of designing communities to be completely dependent on cars and trucks for their daily needs is short-sighted, leaving people in the United States acutely vulnerable to high gas prices and driving up their emissions of greenhouse gas. New Urbanists advocate a shift to more sustainable community design, which results in enduring and valuable cities and towns with important quality of life benefits. The also generally support compatible measures such as the development of renewable energy resources. When and whether an immediate and massive shift to renewables occurs is something that individual New Urbanists discuss and debate."
Here are the first of the Ten Solutions as they appeared in 2006, with Mr. Filmonowicz's &$040;SF) comments following each one.

"1. An immediate and permanent moratorium on all new major road construction and expansions."

SF — "This statement is overly broad and fails to acknowledge that road and street construction needs reform, not complete elimination. What about urban boulevards replacing freeways? Or new street connections through superblocks? Our position is that freeways have been overfunded by most states and the federal government for decades, so that a shift toward better funding of transit and well–connected local street networks is overdue. Now that automobile dependence associated with sprawl is costing families dearly in rising gasoline prices, policies that support the transportation options and walkable neighborhoods will help keep the American dream alive."
The so-called "push" factor also caused people to move from the inner cities to the suburbs. As the populations in the central core of cities began to increase, so did crime, and the quality of schools declined. The combination of high crime and poor education caused many families to leave the inner city for the suburbs, and as they did, crime and education worsened in the inner cities.

Some New Urbanists believe that government policies also led to the creation of suburban sprawl. New roads (especially the Interstate highway system) that created new access to land led to greater opportunities for development, especially outside of city limits. The home mortgage interest deduction, long considered an important factor in encouraging home ownership and construction, is also viewed as a leading cause for suburban sprawl by New Urbanists.

And, of course, the automobile gets most of the blame for suburban sprawl, for without mobility, we would not have been able to commute between the inner cities where our jobs were, and the suburbs, where we chose to live.
When the Public Housing Authority obtained bids for the construction of the project, they were far higher than expected. The PHA refused to provide additional funds, but they still wanted all 2,870 apartment units. Instead of reducing the number of buildings to meet the budget, their solution was to reduce the apartment sizes and to remove amenities.

The final outcome of the project was a cramped, overcrowded and poorly designed set of buildings that resembled the dark, sterile apartment buildings that the Soviet Union is famous for.

Not just wanting to increase its population, the PHA also planned to use the project to conduct some social engineering. Their theory was that if low–income, badly behaving people were placed in an environment better than they had come from, their behavior would elevate to the better environment.

One of the innovations that won the designers of the project their awards included something called "skip–stop" elevators. Every third floor of each building had an area called a "gallery,"where they wanted residents of the building to interact socially. The skip–stop elevators would stop only at the floors with the galleries, in an attempt to force residents into contact with each other. From there, they had to walk up or down stairs to their apartments. As a result, the galleries quickly became crime–ridden, and a fearful place to be.
Here are some of the things that I have learned thus far from my e–mail discussions with Sorlien of the Smartcode, and I presume that her opinions coincide with other proponents of the Smartcode.

First, creating "walkable" communities is one of the prime objectives of the Smartcode. They see the walkability (or the lack thereof) of a community as a social injustice issue. Sorlien stated that "I strongly believe that zoning reform is a social justice issue" and "we (she and I) aren't really debating the Smartcode, we're debating the ideals of walkability. If you don't agree that we should strive to provide environments where people have a choice of transportation, then we should just agree to disagree."

To be certain, walkability is a key ingredient of the Smartcode. It is specifically designed to create communities where all basic needs can be reached by walking.
"Do I believe that someone set out to eliminate neighborhood churches with zoning codes? Absolutely not. It was an unintended consequence of poorly written, poorly thought out and poorly visioned codes done by people who did not have any prejudice whatsoever toward churches."

"Do I believe that New Urbanists have written their codes to eliminate churches? Again, absolutely not. What I am concerned about are the unintended consequences that will cause churches even more problems than they already have."

One of the things that Sorlien included in her e-mail to me included the following statement:

"We are opposed to the mega–church isolated in the countryside or suburbs surrounded by acres of parking. This is an environmentally and socially unsustainable model; it paves the landscape, it forces driving, it isolates the membership from the rest of the community and it isolates the non–driver from the church. It is profoundly anti–civic."

Unfortunately, what she described was not just a mega–church; that was a description of nearly every church in the country, and I am very concerned about what that means for churches in a New Urban environment.
From a business standpoint, the efficiency of transportation has a lot to do with the city as a whole to generate income. Light rail can move large groups of people efficiently from station to station, but that is only part of the story. How people arrive at a rail station and how they arrive at their final destination after stepping off of the train is equally important.

The real impetus behind light rail is something called Transit Oriented Developments. The Smartcode defines TOD's as a "Regional Center Development with transit available or proposed" and a RCD as a "Community Type based upon a partial or entire Long Pedestrian Shed, oriented toward a strong Town Center." A Long Pedestrian Shed is defined as "an area, approximately circular, that is centered on a Common Destination" and is a "1/2 mile radius or 2,640 feet…" This represents a leisurely walk of about ten minutes.

Tulsa's on-staff urban planner, according to a KTUL interview, sees light rail connecting downtown to areas of the city that need redevelopment that are adjacent to existing train tracks. Presumably the redevelopment areas would be, by default and design, Transit Oriented Developments.
Last week, I spoke at the OK–SAFE meeting in Tulsa about the adverse affects that New Urbanism can have on churches. Despite the fact that many churches are winning their cases with the help of advocate groups like The Beckett Fund, the Christian Law Association and others, there seems to be no shortage of cities that make a conscious effort to keep their churches from expanding their facilities.

Today while searching the Internet, I found a new lawsuit that was just filed last week by a church in South Anchorage, Alaska.

Rabbit Creek Community Church has filed a suit in federal court alleging that the Municipality of Anchorage has violated its First Amendment rights by imposing greater standards upon churches, in the city's zoning code, than on other assembly uses.
Here's the tally — out of nearly 200 pages that made up the interviews with 66 groups – of words that are related to churches.

The word "churches" – once.

The phrase "faith-based communities" – once.

The phrase "church architecture" – once.

The phrase "religious communities" – once.

The phrase "religious diversity" – once.

The phrase "spiritual city" – once, with the comment that we should "play it up".

The phrase "mainline churches downtown" – once.

That's it. That's all. We have more churches per capita in Tulsa county than any county in the country, and this is how much attention is being paid to churches in our planning process, at least by the people who were interviewed, and this is assuming that all of their comments were reported.

So the question is, "why not? " If churches are so important to the community, why isn't there more attention being paid to them?
Fair Use Notice: This site contains copyrighted material, the use of which may not always have been specifically authorized by the copyright owner. Such material is made available for educational purposes, and as such constitutes "fair use" of any such copyrighted material as provided for in Section 107 of the U.S. Copyright Act. In accordance with Title 17 U.S.C. Section 107 the material on this site is distributed without profit to those who have expressed a prior interest in receiving the included information for research and educational purposes.
Our Privacy Policy: The only personal information we give to any third party is the information you provide to us when using your debit or credit card to make a donation or purchase. All other information and correspondence are strictly confidential. We never sell, give away or barter mail lists or other information to any person, business, organization or corporation for any reason. We will not provide any personal information about you to any government or agency or employee of any government, foreign or domestic, except when we are under a court order to do so.