Search
---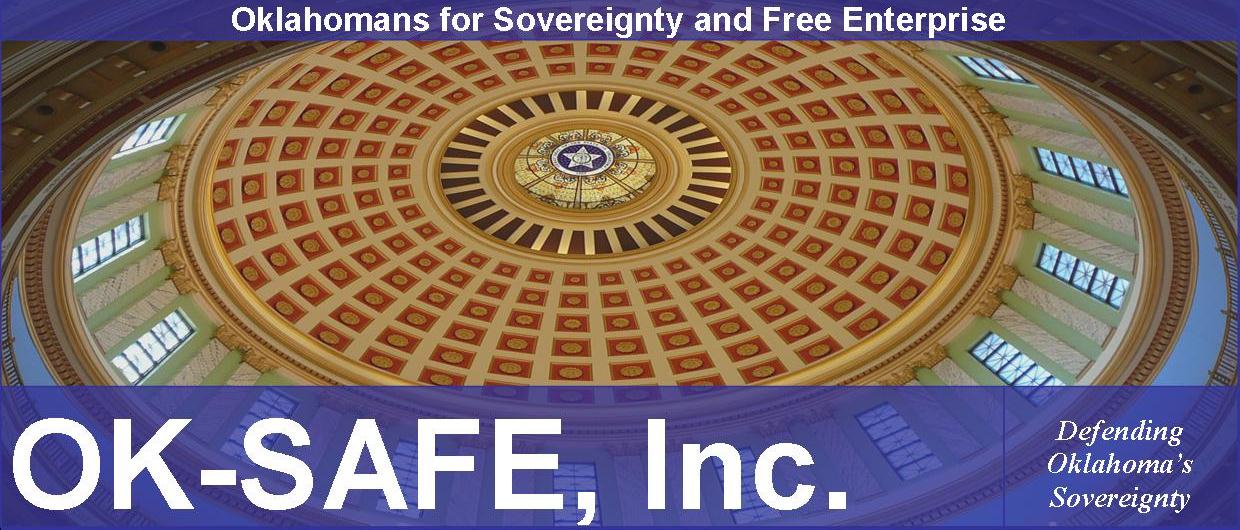 Data fusion involves the exchange of information from different sources—including law enforcement, public safety, and the

RFID The Right Frequency for Government IBM

The next National Fusion Center Conference will be held Feb 23-25, 2010 in New Orleans, LA.
The 2010 agenda confirms everything we've been talking about - information sharing, funding, partnering with the private sector, etc.
The conference agenda will provide attendees with an opportunity to learn more about issues directly affecting fusion centers. Featuring both plenary and breakout sessions, the conference will cover a variety of topics, including:
I think to do that requires us at the federal level in our organizational strategy to make clear that Fusion Centers are not just about isolated information-sharing, but they really are about taking information gathered at the state and local level and putting it into an analytical product that can be used at the federal level and that the federal law enforcement agencies are sharing the reverse at the state and local as much as can be done.

Transcript of Testimony by Captain Michael Corwin
OK-SAFE's Executive Director, Amanda Teegarden, gave testimony to the committee and presented copies of OK-SAFE's power point on "Fusion Centers, or I Spy for the Intelligence Enterprise"
Of particular interest in Corwin's statement is the following comment, "The era of intelligence-led policing is upon us."
The Departments of Defense (DoD) and Homeland Security (DHS) today announced an initiative to grant select state and major urban area fusion center personnel access to classified terrorism-related information residing in DoD's classified network.
Under this initiative, select fusion center personnel with a federal security clearance will be able to access specific terrorism-related information resident on the DoD Secret Internet Protocol Router Network (SIPRNet)—a secure network used to send classified data. This classified data will be accessed via DHS' Homeland Security Data Network (HSDN). DHS will be responsible for ensuring that proper security procedures are followed.
The director of the Oklahoma State Bureau of Investigation said there is a constant balancing act
between the basic rights of Americans and the need to investigate and prevent crime.

A controversial aspect to 21st Century crime fighting is the development of "fusion centers"
across the country.

In fact, the OSBI created such a center in its headquarters in Oklahoma City.

A fusion center is defined as a "collaborative effort of two or more agencies that provide
resources, expertise, and information to the center with the goal of maximizing their ability to
detect, prevent, investigate, and respond to criminal and terrorist activity." Among the primary
focuses of fusion centers are the intelligence and fusion processes, through which information is
collected, integrated, evaluated, analyzed and disseminated.
INTELLIGENCE
DOCUMENTS



FUSION CENTER
GUIDELINES
DOJ - 09-2008




10 Simple Steps
Recognize your responsibilities and lead by example
Recognize the value of sharing intelligence information within your own agency, and encourage the practice of sharing information with other law enforcement and public safety agencies. Use the guidelines and action steps outlined in the

National Criminal Intelligence Sharing Plan

("Plan") to implement or enhance your organization's intelligence function.



Canada MOU Guidelines
The terminology used in a MoU must reflect the fact that a MoU has no binding basis in law and is not a legal or contractual document. Specific terminology is reserved for use in contracts or treaties and should, therefore, be avoided in a MoU. While other terms may be used their use is discouraged. The following tables provide examples and alternatives for both cases.



CIIA HR5005 Title II Information and Infrastructure

EO12958 1995 Classification of Info Clinton

EO12968 1995 Access to Classified Info Clinton

EO13292 2003 Amends EO12958 Bush

FBI Information in Security Clearances

IACP Criminal Intelligence Model Policy

IACP Guidelines

Massachusetts

Privacy and Civil Liberties Policy
OKLAHOMAN NEWSPAPER
ARTICLE - PRIVACY
CONCERN




Oklahoma Agency Spurs Privacy Concerns
- By Michael McNutt; Oklahoman Newspaper
INTELLIGENCE OFFICES COLLECT INFORMATION ON PEOPLE SUSPECTED OR CONVICTED
OF CRIMINAL ACTIVITY
"Government information-gathering centers intended to thwart domestic terrorist
activity could violate individuals' privacy rights and be used to spy on American citizens,
representatives of two groups on both ends of the political spectrum say."
OK-SAFE
FUSION CENTER
POWERPOINT



August 17, 2009 - Updated October 31, 2009
Due to the many requests for this power point after the 10th Annual Freedom 21 National Conference, OK-SAFE is publishing their presentation in PDF format.
Entitled

Fusion Centers, or I Spy for the Intelligence Enterprise

, this presentation includes detailed information on the definition of and nature of fusion centers, their goals and objectives, as well homework assignments for concerned citizens:
1) Stop any legislation allowing "

direct electronic access

to the [state agency, i.e. Dept. of Public Safety, computerized photo or other data], by law enforcement, or any political subdivision of the state, for law enforcement purposes"; in
Oklahoma
, this would include 2009's SB 483.
2) Identify the
Fusion
Center
in your state; contact your elected officials to express our concerns with these facilities; seek defunding of these facilities.
The presentation is a work-in-progress and will continue to be updated and modified as appropriate.
PANEL DISCUSSION
FUSION CENTER -VIDEO



POLICY FORUM - Thursday, June 11, 2009
Featuring Bruce Fein, Constitutional Attorney, The Lichfield Group; Harvey Eisenberg, Chief, National Security Section, Office of United States Attorney, District of Maryland; and Michael German, Policy Counsel, American Civil Liberties Union. Moderated by Tim Lynch, Director, Project on Criminal Justice, Cato Institute.
Quote from one panelist: "We're not very far from a Stazi..."
Source:
The Cato Institute

1000 Massachusetts Avenue, NW
Washington
,
DC
20001
COMMENTARY
DR. EVERETT PIPER




Security Risk!?
- April 15, 2009 - Dr. Everett Piper; President of

Oklahoma Wesleyan University
Who defines what these dangerous right wing issues are? The Fed? The DHS? The Congress? The President? Or maybe ACORN, the ACLU, NAMBLA, PETA, George Soros, Michael Moore, or even your State's governor or your local police chief? Does it concern you that someone who proudly and myopically wears the label of "Left" is now declaring that those on the "Right" are a security risk because of your ?extreme? and singular focus?
Dear Secretary Napolitano:
".....First, your report states that "rightwing extremists will attempt to recruit and radicalize returning veterans in order to exploit their skills and knowledge derived from military training and combat". Using the DHS rationale, do you also believe that weapons familiarity and tactical training means local, state and federal law enforcement personnel, and members of the National Guard, are also being recruited? To suggest a soldier returning from combat tour is more prone to join an extremist group is unconscionable and insulting to our brave men and women who risk their lives protecting our freedom.
Second, the report states that millions of Americans who believe in the Second Amendment are a potential threat to our national security. Why? Do you have statistics to prove that law-abiding Americans who purchase a legal product are being recruited by so-called hate groups? If so, please present us with DHS's independent data.

Oklahoma DPS & Oklahoma LETS & FBI Terminal User Agreement
This document constitutes an agreement between the Oklahoma Department of Public Safety (DPS), State Administrator of the Oklahoma Law Enforcement Telecommunications Systems (OLETS) Division and the Federal Bureau of Investigation.

Oklahoma DPS & Oklahoma LETS & OKCPD Terminal User Agreement
This document constitutes an agreement between the Oklahoma Department of Public Safety (DPS), State Administrator of the Oklahoma Law Enforcement Telecommunications Systems (OLETS) Division and the Oklahoma City police department.
PURPOSE OF AGREEMENT:
The Department of Public Safety agrees to maintain, operate and manage the OLETS Telecommunications and Criminal Justice Information Systems on a 24-Hour, 7 Day per week basis. The OLETS Division further agrees to act as the STATE CONTROL TERMINAL AGENCY (SCTA) to facilitate the exchange of criminal justice information between the USER AGENCY and the following computer interfaces; National Crime Information Center (NCIC); the National Law Enforcement Telecommunications System (NLETS); the Department of Public Safety State Computer Files (SCOM); the Oklahoma Tax Commission Vehicle Registration Files (VREG); the Oklahoma State Bureau of Investigation Files (OSBI); the Office of Juvenile Affairs Data Base, (JOLTS) and other data bases that may be implemented in future applications of information available to qualified users.
U) Scope
(U) All U.S. person information has been minimized. Should you require the minimized U.S. person information, please contact the DHS/I&A Production Branch at IA.PM@hq.dhs.gov, IA.PM@dhs.sgov.gov, or IA.PM@dhs.ic.gov.
* (U) Rightwing extremism in the United States can be broadly divided into those groups, movements, and adherents that are primarily hate-oriented (based on hatred of particular religious, racial or ethnic groups), and those that are mainly antigovernment, rejecting federal authority in favor of state or local authority, or rejecting government authority entirely. It may include groups and individuals that are dedicated to a single issue, such as opposition to abortion or immigration.
Rep. Guest stated that he was "shocked and outraged" at the report, which clearly paints him and many other elected state leaders, as a potential threats to law enforcement." - Patrick Wood
virtually illegal for state funds to be used for "political profiling". The amendment passed; a temporary triumph for civil liberties.
Reporting of Information to Federal Partners—Fusion centers shall develop the processes and protocols, in coordination with the FBI and DHS Office of Intelligence and Analysis (I&A), for ensuring that relevant and vetted priority information is reported to the JTTF and other appropriate federal agencies to support its inclusion into national patterns and trends analysis.
Fair Use Notice: This site contains copyrighted material, the use of which may not always have been specifically authorized by the copyright owner. Such material is made available for educational purposes, and as such constitutes "fair use" of any such copyrighted material as provided for in Section 107 of the U.S. Copyright Act. In accordance with Title 17 U.S.C. Section 107 the material on this site is distributed without profit to those who have expressed a prior interest in receiving the included information for research and educational purposes.
Our Privacy Policy: The only personal information we give to any third party is the information you provide to us when using your debit or credit card to make a donation or purchase. All other information and correspondence are strictly confidential. We never sell, give away or barter mail lists or other information to any person, business, organization or corporation for any reason. We will not provide any personal information about you to any government or agency or employee of any government, foreign or domestic, except when we are under a court order to do so.